THE WORLD IN SEVEN OBJECTS
Words by ALEX MOORE
Photography by LOUISA PARRY
These unique, finely crafted objects each tell a story of our time, from a modernist chaise longue to a sustainable speaker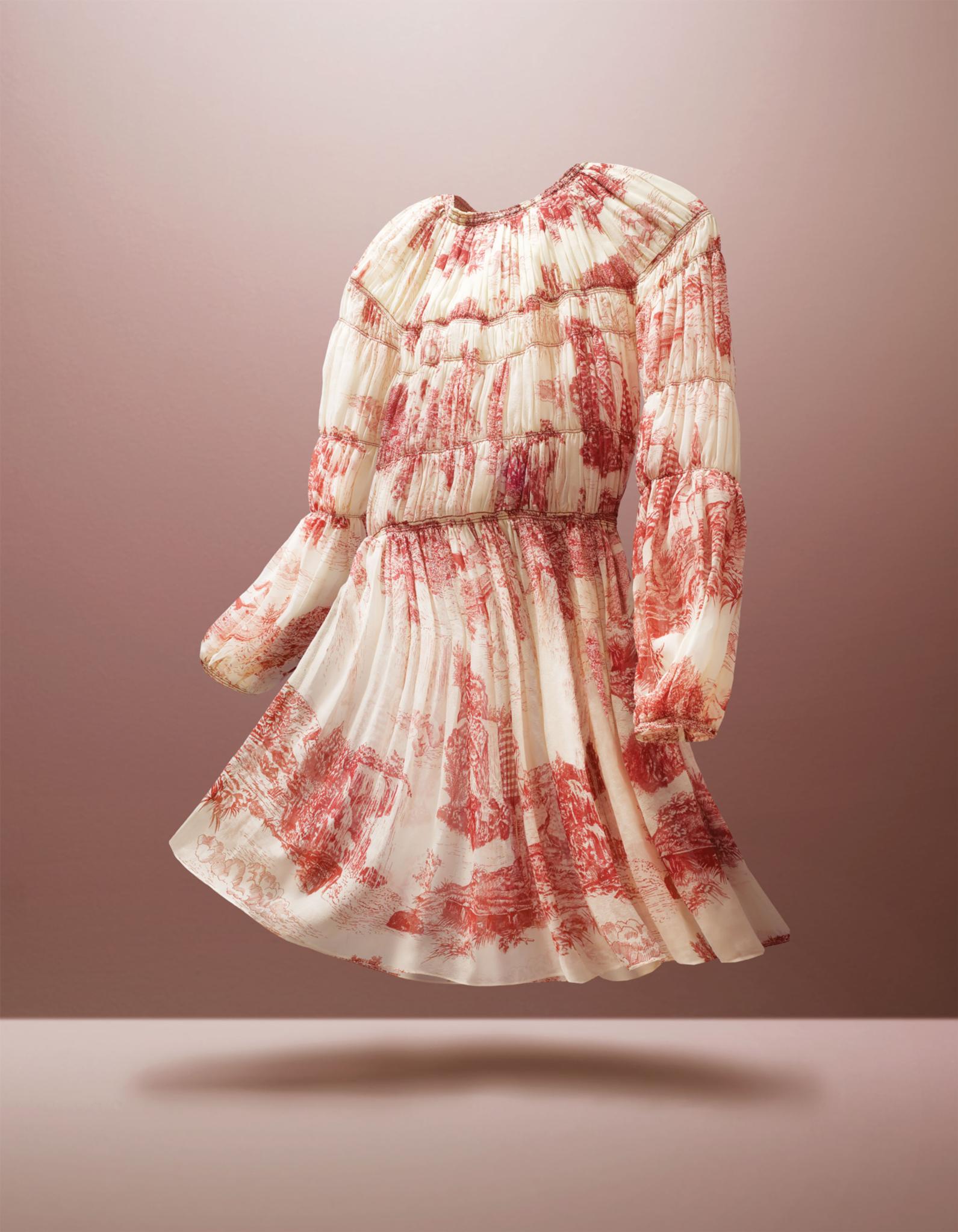 We may think of toile de Jouy as a quintessentially French fabric, yet a number of countries can lay claim to a role in its creation. The copperplate method, for example, that allowed for detailed, large-scale printing with a single color was invented by a Dubliner named Francis Nixon in Drumcondra in 1752. But it was in England (where he moved shortly afterwards) that monochrome printed calicoes depicting pastoral vignettes first became fashionable – and it was the French who later adopted and popularized this style of cloth in the 1760s. Even then, it wasn't a Frenchman but a German, Christophe-Philippe Oberkampf, who ultimately monopolized the practice – while working as a colorist and engraver for the cotton manufacturer Sieur Cottin. The factory Oberkampf established in 1762 was located in the village of Jouy-en-Josas, just south of Versailles. Hence the name: "cloth from Jouy." Toile de Jouy's popularity has waxed and waned over the subsequent centuries. The fabric was favored by Louis XVI, Marie Antoinette and their courtiers, as well as by the English gentry, but more often than not they used the design for wallpaper, ceramics and upholstery. Christian Dior continued that trend, when, in 1947, he commissioned Vogue photojournalist Victor Grandpierre to design the interiors of the original Dior boutique at 30 Avenue Montaigne. Grandpierre covered every conceivable surface in a print inspired by L'Escarpolette, a toile de Jouy classic by Jean-Baptiste Huet (a regular Oberkampf collaborator), the same print that has sporadically found its way into Dior collections ever since. The general consensus is that Maria Grazia Chiuri's Dior 2019 cruise collection – particularly her Book Tote – is responsible for bringing toile de Jouy back to the fashion fore, and now the likes of Tibi, Acne Studios and Oscar de la Renta are parading this 18th-century aesthetic up and down their runways (even Nike has dabbled). What we've noticed, however, is that the once-saccharine scenes – picnics, shepherds and hot-air balloons – have been replaced by wild animals, serpents and cityscapes, creating a slightly edgier 21st-century toile that's fit for any occasion. And while its origins may be contentious, we can't help but feel that the French still do it best. Take this silk mini-dress by Chloé (pictured), for example – a wonderful alternative to your well-worn spring florals, fusing heritage and modernity to perfection.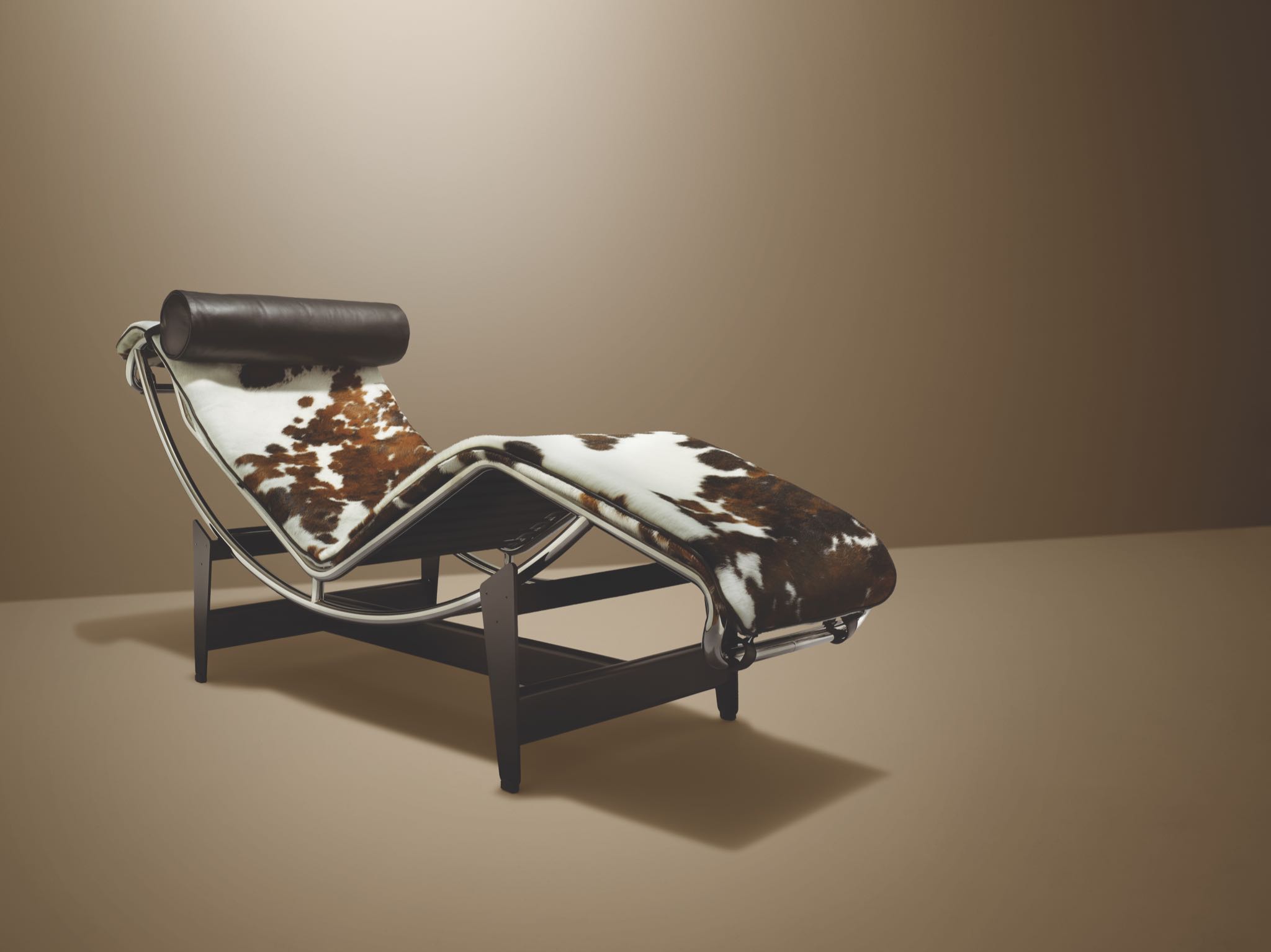 Twenty years after her death, Charlotte Perriand (1903–1999) is finally getting the recognition she deserves. The Fondation Louis Vuitton recently celebrated her 70-year career with a retrospective – the first dedicated to a single designer, though describing her simply as a "designer" doesn't do Perriand justice. "Architect, designer, photographer, art director, urban planner, curator and advocate of art for all" would be more accurate, though she once famously declared, "I don't define myself; that would be a limitation." Her daughter and co-curator of the exhibition, Pernette Perriand-Barsac, recalls, "Shortly after Charlotte passed away, a friend told me that 'we have to wait 20 years or so after the death of a creator to understand their role in the history of art.' His words puzzled me. Yet here we are, and I now realize he was right. Through the filter of time, the sifting of fashions, the successive waves that make or break ephemeral glory, we have to wait to see what is still standing." It has taken until now for her to emerge from the shadow of many of her collaborators, primarily Le Corbusier, and this show is part of a broader trend in which the hitherto overlooked contributions of women artists are now being reassessed and celebrated. She began working for the Swiss architect in 1927, aged 24, and it was during this first stint with him that the feted triumvirate – Perriand, Le Corbusier and Pierre Jeanneret – designed the now legendary LC Collection. Le Corbusier took the credit, despite the fact that the pioneering designs were largely Perriand's. The most iconic piece from the collection is the chaise longue basculante B 306, now known as the LC4 (pictured here in hide and graphite leather). Perriand had hoped for it to become a mass-market fixture, and approached Peugeot to build its tubular steel frame. Sadly, discussions amounted to nothing and only 170 were sold in its first decade, though, fortunately for lovers of modernist furniture the world over, all was not lost. In 1965, Italian design company Cassina began manufacturing the chaise longue and 17 other Perriand designs – explicitly naming her as the creator of these pieces – and to this day they are among the company's most consistent sellers.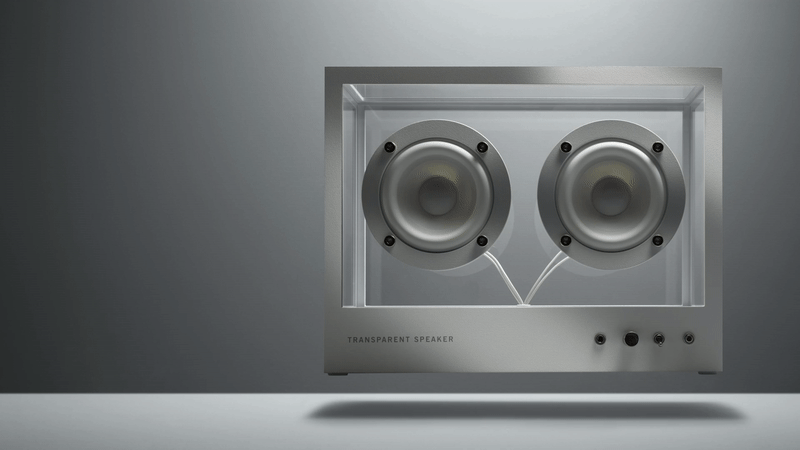 Beautiful and functional but also revolutionary and sustainable is how Swedish industrial design agency People People describe their eclectic portfolio of work. Their electric cars, IKEA kitchen appliances, watches and bikes (especially the Spiran), certainly live up to this description, but none quite as convincingly as their Transparent Speaker. Both the much-lauded Small Transparent Speaker (pictured) and its larger, black-framed sibling are design statements, stripped of all embellishment except their aluminum "uniframe" and tempered-glass casing, which house the bare components: two 3-inch drivers, a 6.5-inch woofer, amplifier and control panel. The design is minimalist, but not simply for aesthetic reasons. Instead, the speaker has been made transparent in order to blend in with its surroundings, which means it will look just as much at home in a sleek penthouse, a country home or a 100-foot yacht, and will still look good in 20 years' time, no matter how those interiors change. What's more, it has been designed to live twice or three times as long as that; although if you were to ask Per Brickstad, the speaker's chief designer, he'd tell you that it has in fact been designed to last forever. Brickstad created a sustainable "closed loop system," so new components and systems can be added as the latest technology develops. In an age where we take planned obsolescence as a given, it's refreshing to see a brand innovating in this way. "We wanted to make a speaker that lives and grows with you," explains Brickstad. "Most home electronics are disposed of when they become outdated or broken. This product was designed to be upgraded and even improved over time. The speaker's modular design means drivers are easily replaced, amplifiers easily upgraded, and glass easily changed or even customized. We have designed the speaker in such a way that it is ready for a long-term recycling scenario." Proof, if needed, that less is indeed more.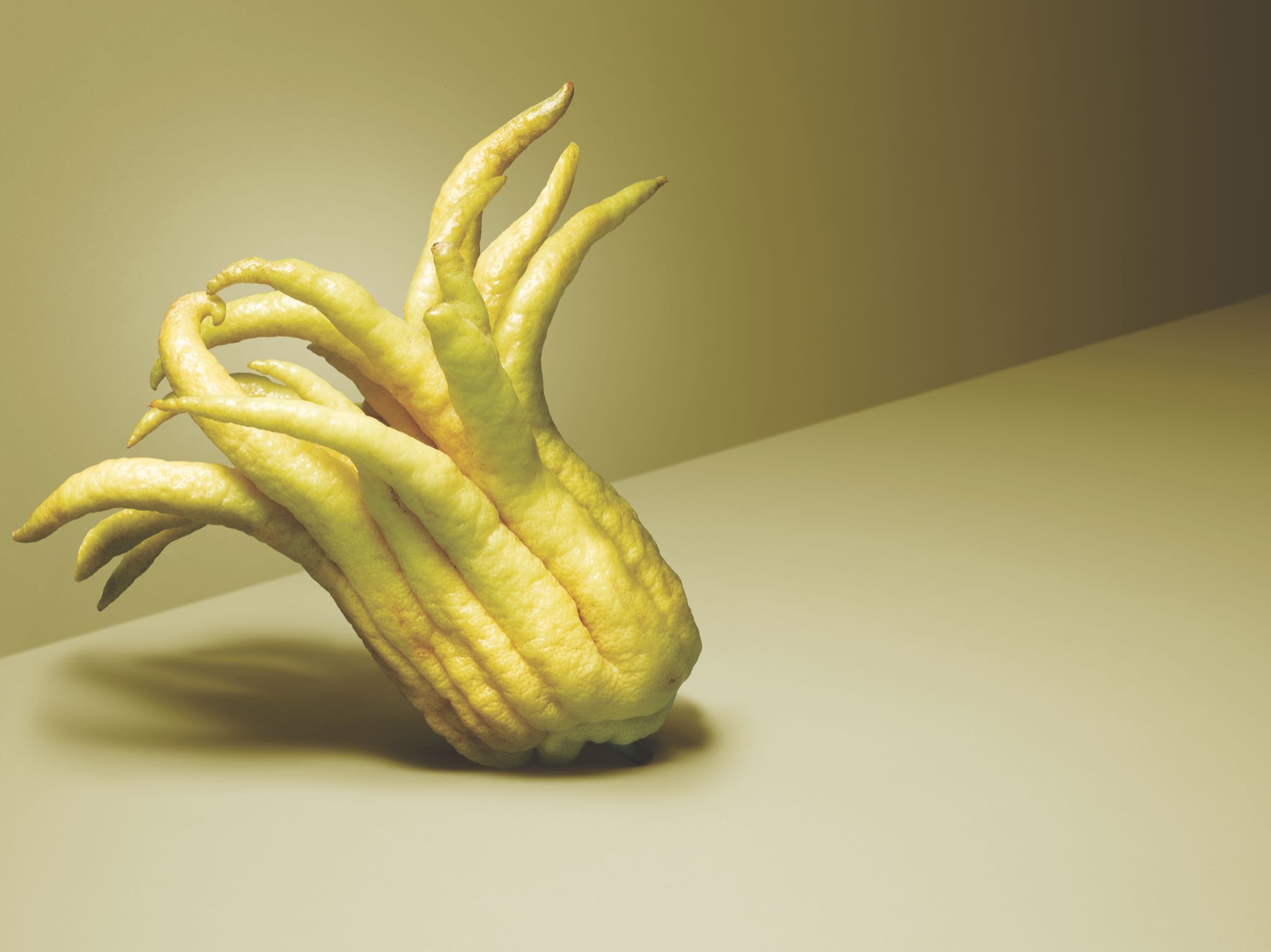 Avant-garde sculpture, or this evening's dinner? Fruit doesn't come much more alien-looking than the Buddha's Hand, but this decidedly eastern foodstuff, also known as a fingered citron, has finally made its way into the more exotic greengrocers of the West, and for a number of good reasons. The Buddha's Hand is native to China's Yangtze Valley – some say by way of India (the theory goes that Buddhist monks exported the fruit around the 4th century AD) – but it is also popular in Japan, where it's commonly gifted over New Year to bestow happiness, wealth and longevity. In China, where it's known as fo shou, it tends to be used more pragmatically, having found favor in traditional medicine centuries ago. Here, it's among a number of plants used to regulate the flow of qi (vital energy) in the liver, spleen and stomach, alleviating pain and inflammation, lowering blood pressure, and removing phlegm. Wikipedia describes fo shou tea as having a "somewhat peculiar taste." In the US, and more recently Europe, it tends to have more glamorous uses. Unlike other members of the citrus family, the Buddha's Hand has no pulp, juice or seeds, but what it does possess is a beautiful aroma of tangerine, lavender and lemon, which has made it increasingly popular as a natural air freshener (the Chinese have even been known to add it to their laundry). It also has a surprisingly sweet, superfood rind. Peeled or grated, its applications are endless. Garnish your gin and tonic, or better still, infuse vodka to make Buddhacello, a variation on the classic Italian aperitif, limoncello. Add it to desserts, dressings, shortbread and salads or, if you're feeling particularly adventurous, candy it. Our advice would be to combine the skin and pith (which isn't bitter) with sugar, water, honey, grapefruit juice, a cardamom pod and a splash of balsamic vinegar, for the most delicious marmalade you're ever likely to try. Your toast will thank you.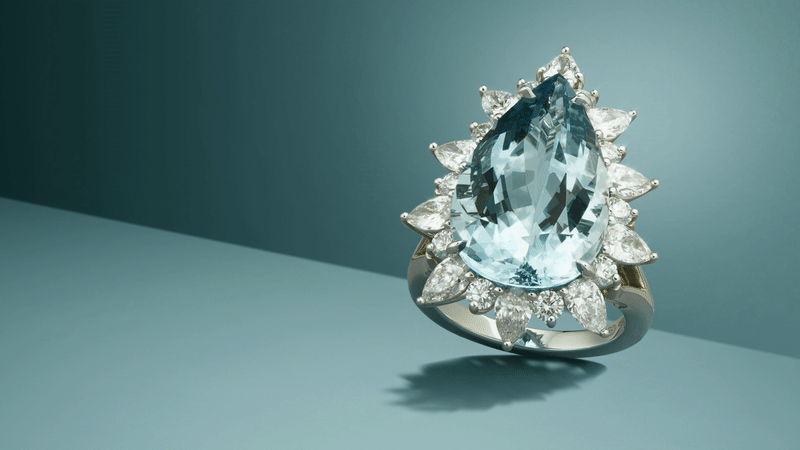 According to ancient lore, aquamarine was believed to be the treasure of mermaids. Superstitious sailors would hurl their aquamarine amulets into the ocean to quell squalls and prevent tempests. Those born under the sign of Pisces have long cherished their sky-blue birthstone, said to evoke the purity of crystalline waters, and the exhilaration and relaxation of the sea, while uxorious husbands have traditionally gifted the stone on a 19th wedding anniversary – again, perhaps, to calm stormy waters. More recently, however, aquamarine has enticed more than just credulous mariners and those born between February 18 and March 20. "Aquamarines have always enjoyed popularity with jewelry connoisseurs," says renowned gemologist and jewelry expert Joanna Hardy, "but when the Duchess of Sussex was given a cocktail ring from the collection of Princess Diana on her wedding day, there was a sudden resurgence of interest in this show-stopping gemstone." This newfound popularity is certainly bolstered by the fact that aquamarine is more workable (and affordable) than emerald and many other colored gemstones. One of the more durable stones – it rates 7.5 to 8 on the Mohs scale (diamonds are 10) – it's great to cut creatively, and because it complements almost every skin and eye color, it's the perfect gem to be used in a family heirloom. "Aquamarines are from the beryl family, the same as emerald and pink morganite," explains Hardy, "but because they can be found in large crystals and are usually relatively free of inclusions [flaws found within the stone], cutters can have some fun with them." Take this exquisite pear-shaped 10.75-carat aquamarine ring from Harry Winston – an incredibly difficult cut, but one that showcases the varieties of cyan and turquoise wonderfully. No one would complain about how well it works with diamonds either. "You get a lot of gemstone for your money at present but this won't be the case for long as the public has woken up to aquamarine," says Hardy. "They're appreciating its beauty and rarity. It's much more than simply a fashionable gemstone." Quite right. It is also said to be a symbol of youth, hope, health and fidelity, and if that wasn't enough, it's touted as a cure for arthritis, eye inflammation, sore throats and seasickness. If only the sailors had known.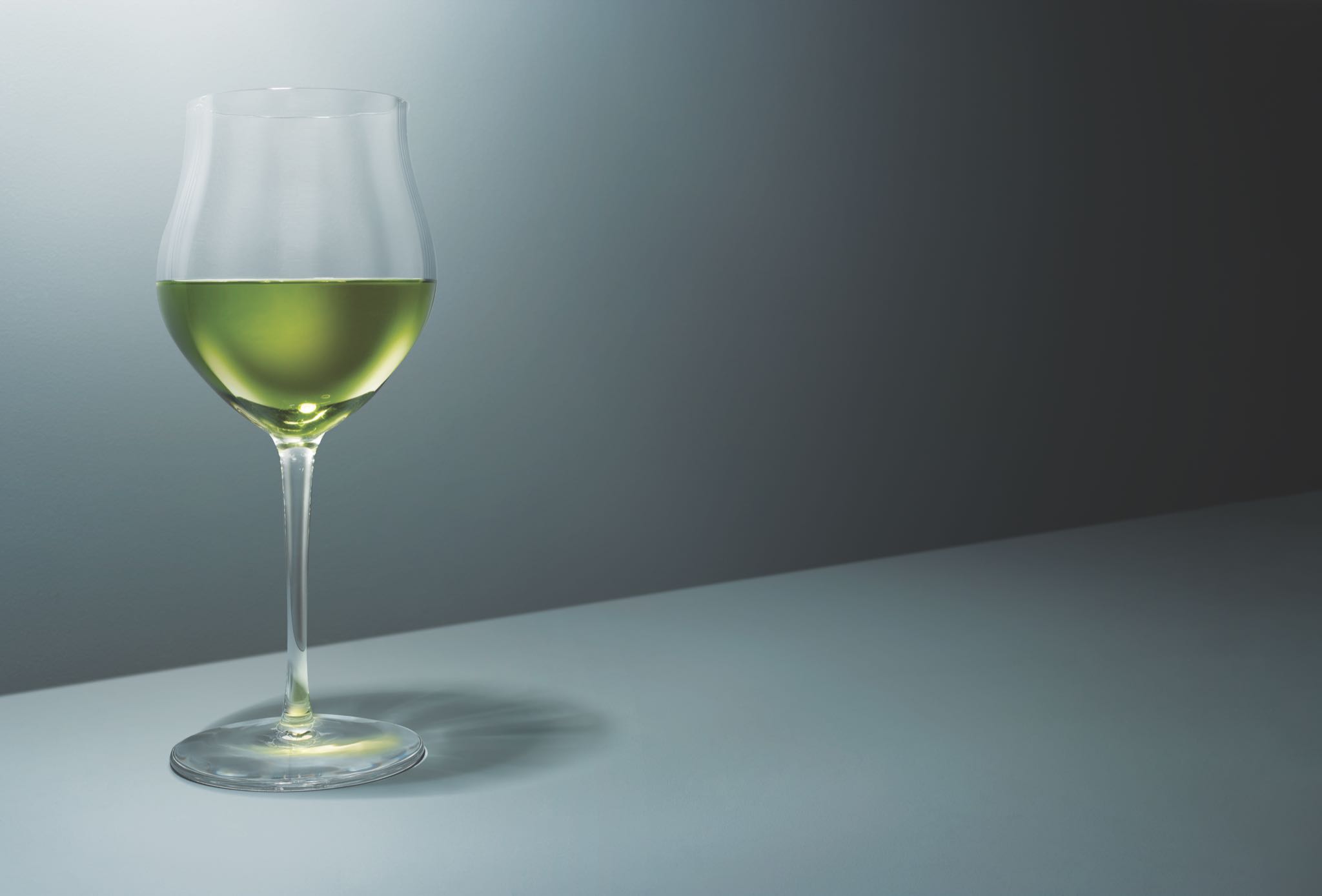 "Pick herb at midnight, allow to macerate till morning dew" reads the first line of the millennium-old recipe for the mystical French libation, Chartreuse (pictured, left, in a glass by Saint-Louis, Europe's oldest glass studio). Folklore tells us that the subsequent steps, scrawled in Latin, were equally arcane, which is perhaps why it took Carthusian monks over 130 years to decipher the original manuscript, presented to their order in 1605 by François-Annibal d'Estrées, Marshal of King Henri IV's artillery. Today, only two monks – Dom Benoît and Brother Jean-Jacques – know how to blend the 130 secret herbs, spices and flowers that constitute the "elixir of long life," making for a story that provenance-obsessives just can't get enough of. Around 10 years ago, one of the US's top mixologists, Murray Stenson, discovered the recipe for a Prohibition-era cocktail known as The Last Word while perusing a dog-eared copy of Ted Saucier's 1951 bartending guide, Bottoms Up. Equal parts Chartreuse, gin and Maraschino, the drink is a potent mix of sweet and sour that had lain dormant for decades. Stenson's discovery went viral and Chartreuse became a bartender's best friend the world over (so much so that The Washington Post claims Chartreuse tattoos are now all the rage), with Alaskas, Verdant Ladies, Bijous, and Green Goblins taking pride of place on any discerning drinks list. Meanwhile, the vintage Chartreuse market has boomed, helped by the fact that it's one of only a handful of spirits that continue to age when bottled. The Saratoga in San Francisco is thought to have one of the best collections, with 19 varieties dating back as far as the 1920s (expect to pay up to $440 for a single pour), while Manhattan's Le Coucou boasts 15, including a rare, three-liter flagon. Meanwhile, Chartreuse hounds will be sniffing out the legendary orange version – bottled in small batches in the 1970s as a speculative marketing initiative – purely for its rarity, not its taste. But what's most interesting is how this liqueur, in both its green and yellow forms, is once again being used in its original capacity: medicinally. In fact, you could almost expect to hear your personal trainer, dietitian or yogi recommend a measure of Chartreuse, the health and wellbeing tonic, with its warm anise, licorice, mint and saffron notes, in the same breath as turmeric, kombucha and echinacea.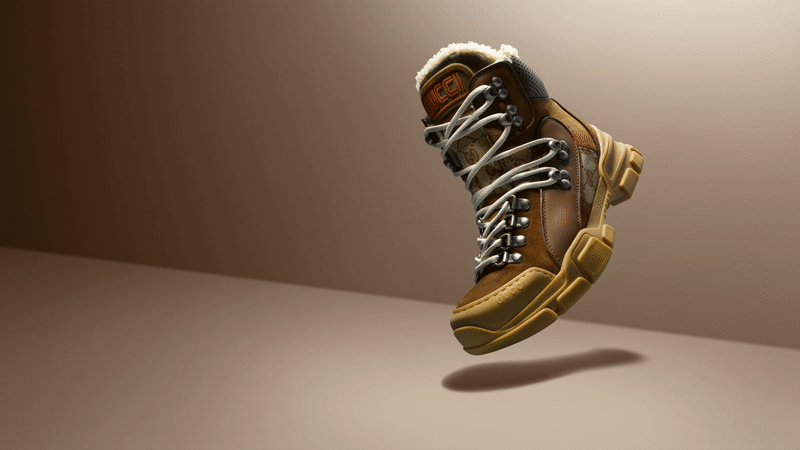 It's something of a challenge trying to pinpoint exactly why hiking boots – particularly luxurious ones – have suddenly become such a fashion staple. Certain commentators trace this shift back to the Timberland boot's resurgence in 2014; others suggest it's an evolution of the "ugly trainer" trend that made such a splash in 2018. Elsewhere, the ever-reliable "digital detox" has been dragged into the debate: apparently we're so keen to get away from our screens that we're striking out into the great outdoors, which of course requires the correct footwear. Or perhaps, some are suggesting, the hiking-boot revival is simply an extension of the athleisure trend. Whatever the root cause, the catwalks have certainly taken a stomping of late, with the likes of Jimmy Choo, Off-White, Prada and Moncler all opting to shod their models in footwear that's sturdy, supportive and designed for steadfast grip across challenging terrain. Think less Gore-Tex and mesh, though, and more brushed suede and Italian calfskin leather. Indeed, so luxey are many of these designs – take Gucci's Flashtreks with their cozy faux-shearling lining (pictured) – some suppliers have taken to calling them "après-ski boots." It seems we're channeling Grace Kelly in St. Moritz, without the slightest intention of clipping into a binding. But perhaps that's the point: hiking boots are the perfect way to show off our adventurous side – regardless of whether it actually exists or not. This is good news, too, for genuine hiking boot manufacturers such as Fracap, Montelliana and Danner; they aren't doing too badly out of the whole arrangement either. Styling-wise, if you own hiking boots, or you're considering investing in a pair, we suggest pairing them with a floaty dress or leather pants; they'll stop your outfit appearing overly groomed but will still look considered. Guys – because this trend applies to you, too – we suggest teaming yours with a plaid shirt or chunky knit. And if, on the off-chance, you're actually planning to go hiking in them, they look just as good with a down jacket and a technical rucksack. So perhaps the time has come to answer the call of the wild.