TO CELEBRATE THE PIONEERING SPIRIT OF JOHN JACOB ASTOR IV, FOUNDER OF THE FIRST ST. REGIS HOTEL, WE TALK TO FIVE OF TODAY'S LUXURY TRAILBLAZERS WHO ARE SHAKING THINGS UP IN THEIR RESPECTIVE FIELDS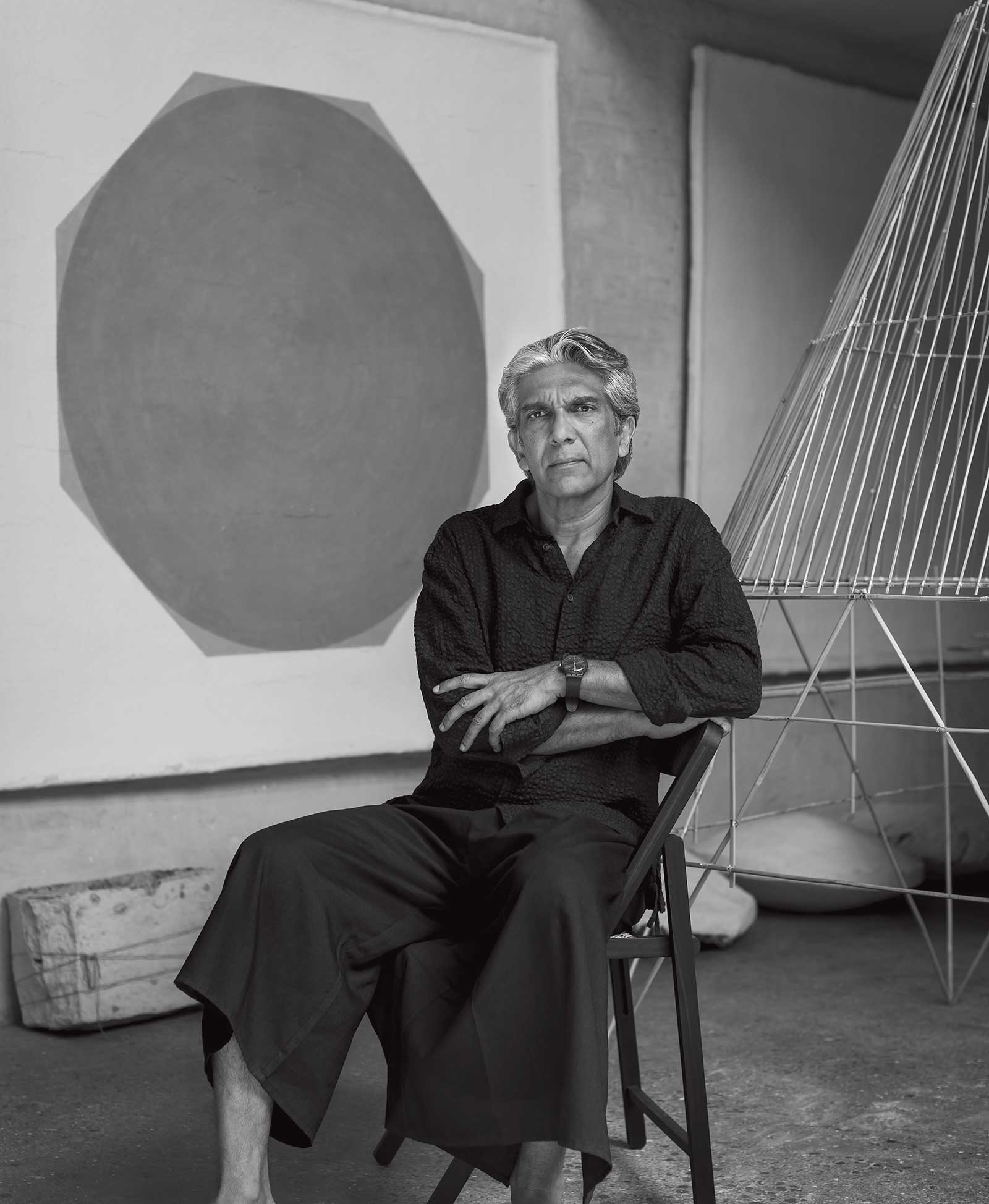 The green architect:
BIJOY JAIN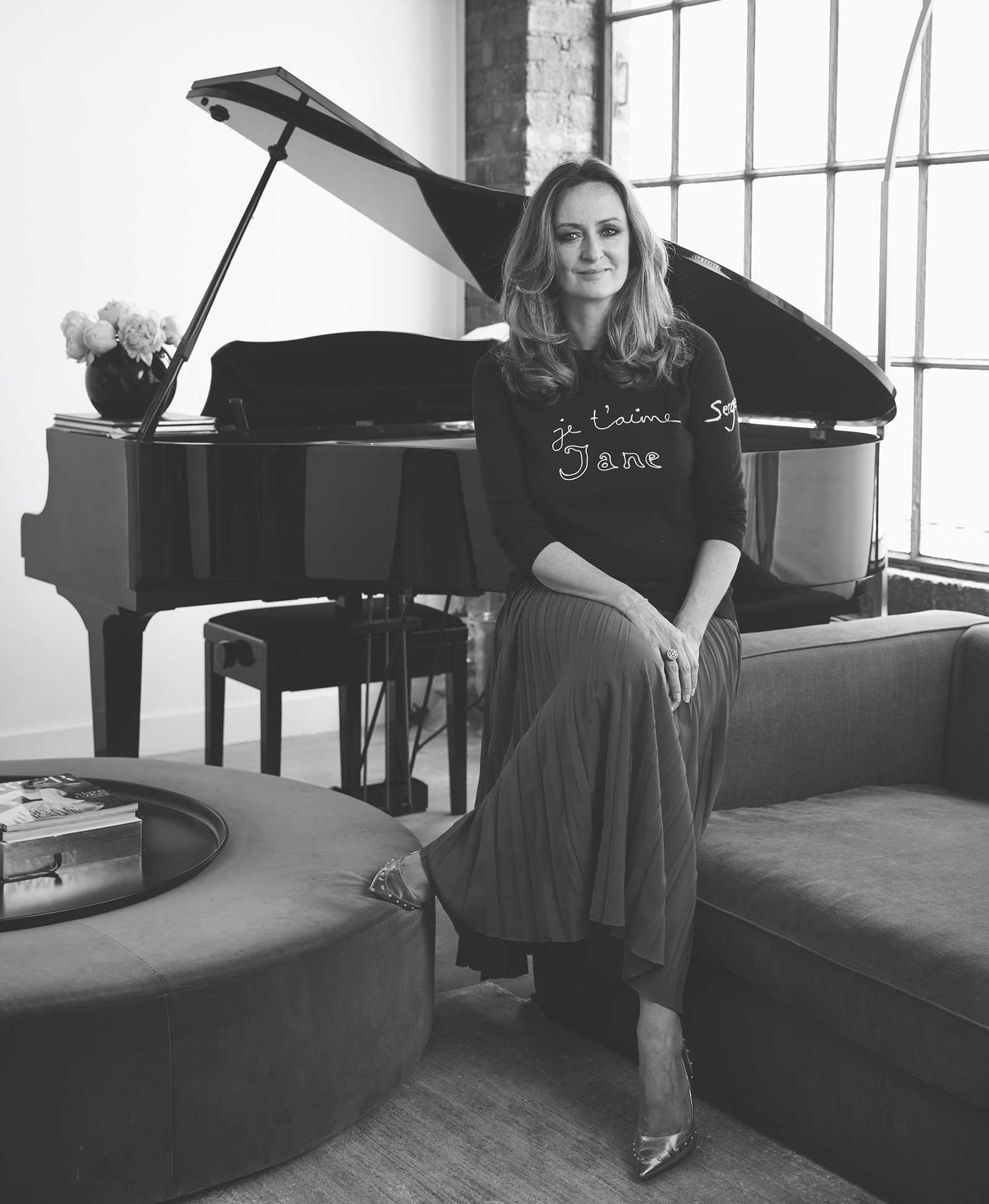 The fashion revolutionary:
LUCY YEOMANS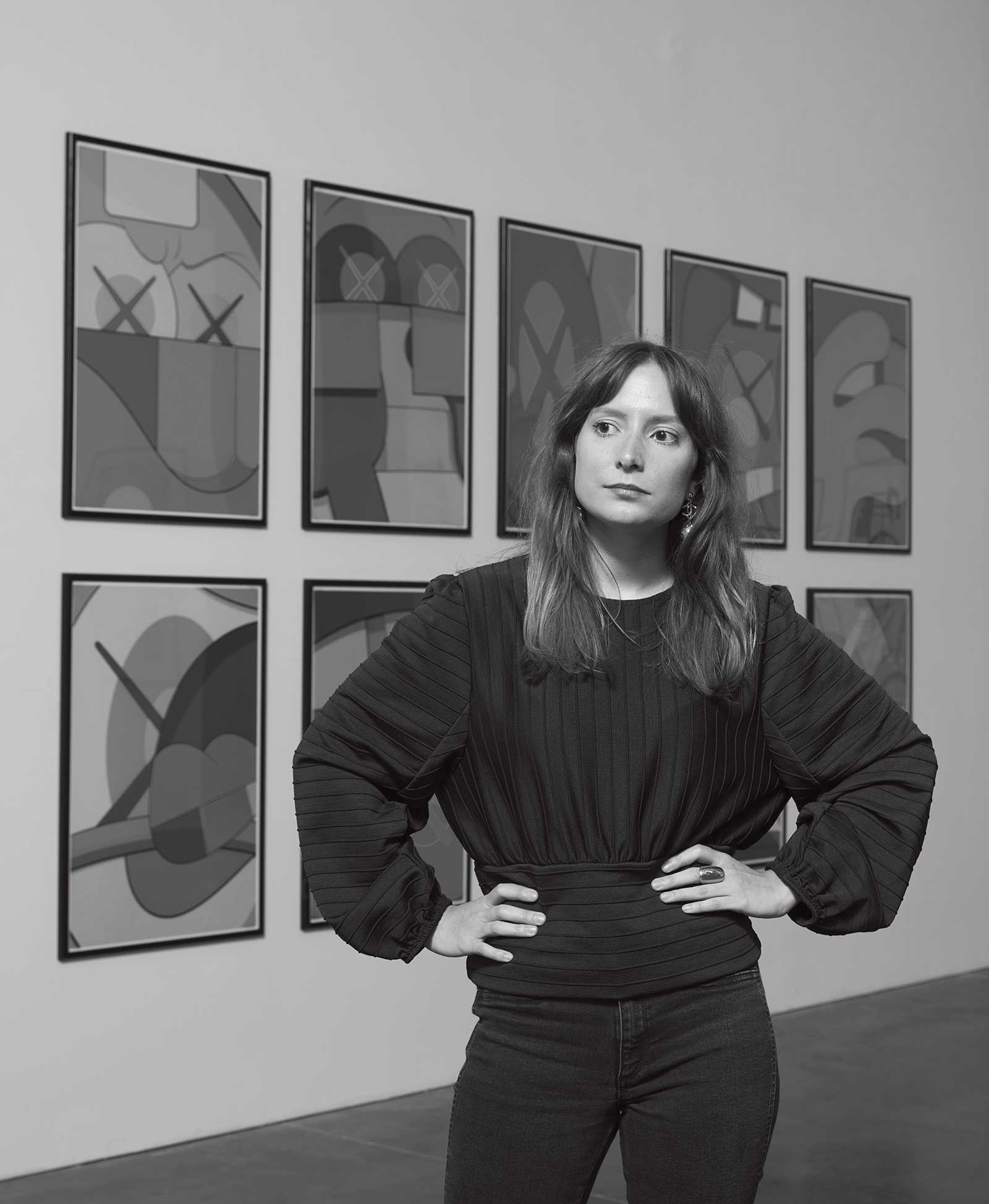 The digital auctioneer:
KATHERINE LUKACHER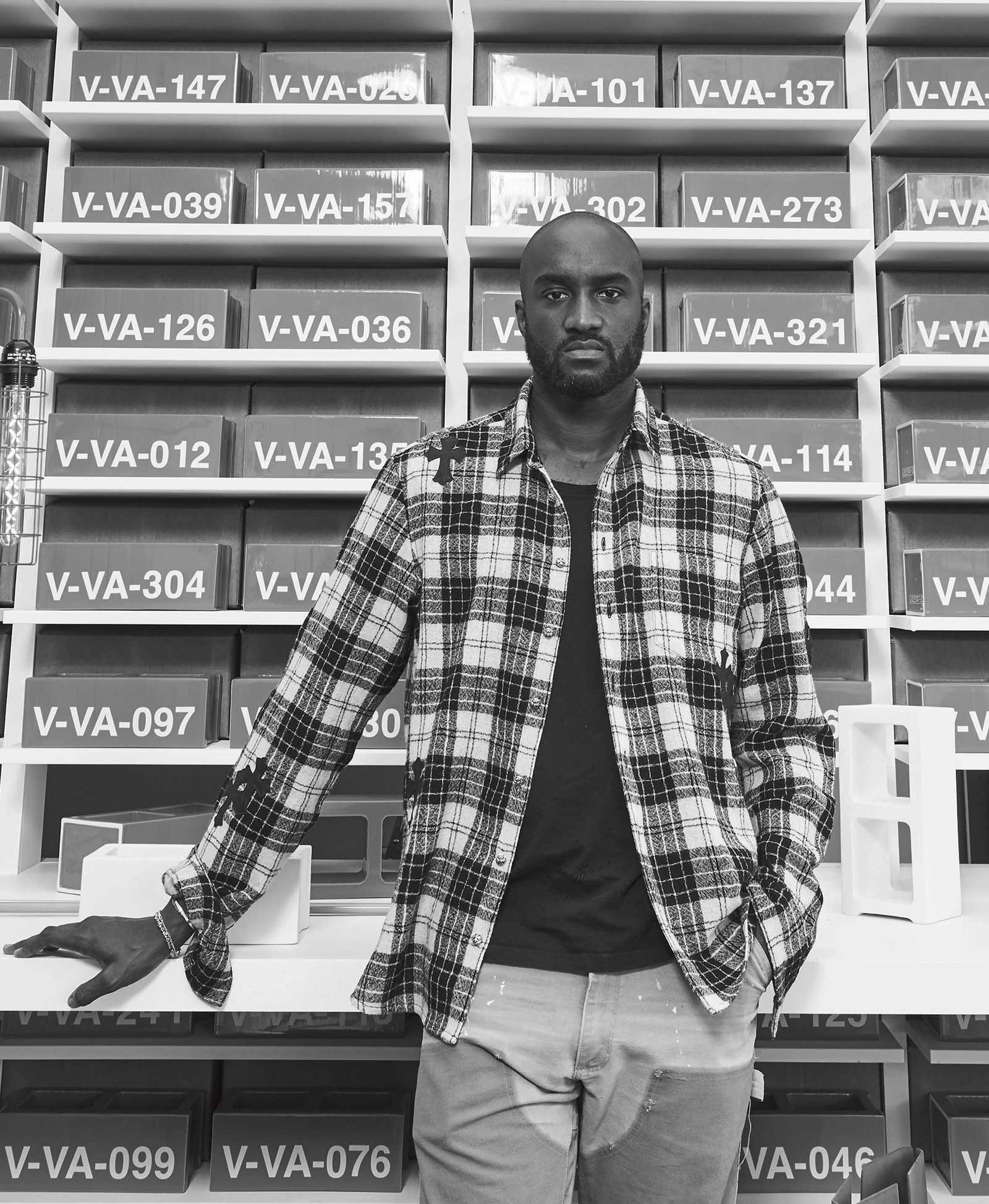 The polymath designer:
VIRGIL ABLOH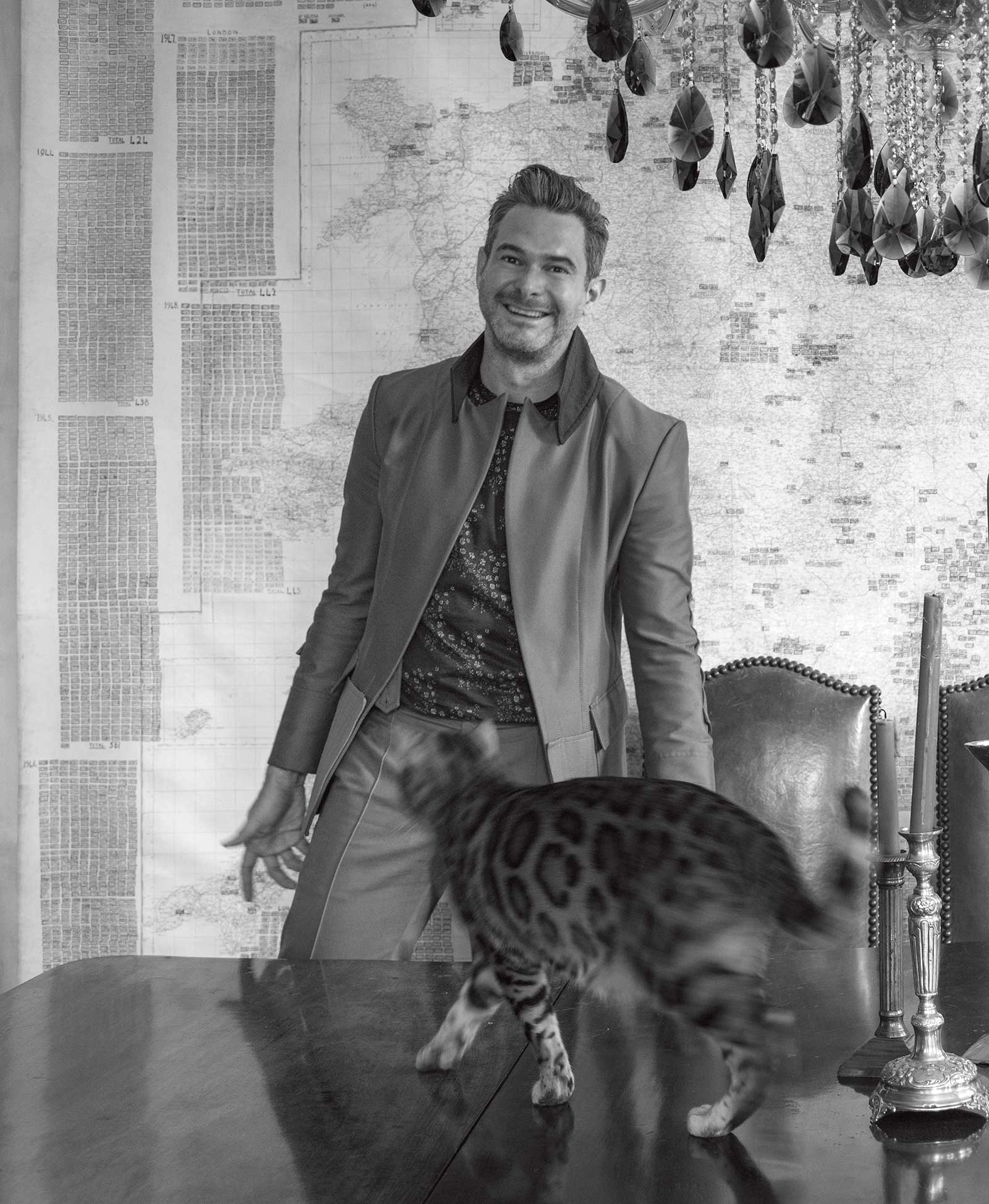 The party guru:
BRONSON VAN WYCK
When John Jacob Astor IV built the first St. Regis hotel in New York in 1904, he was inspired by a bold spirit of ingenuity and innovation. Yes, glamour and good times played their part, but it was his embracing of modernity and the pursuit of excellence – in everything from style and service to engineering and design – that ensured Jack's hotel would set a new benchmark in luxury. Call it, if you will, the spirit of the House of Astor.
In the first of a regular series of features, we identify five people from across the world who embody the House of Astor spirit today, innovators who have brought fresh perspectives to their individual fields. Innovation is a driving force in the world, but it's certainly much harder to be a genuine mold-breaker in luxury than in any other sector, at least according to Jonah Disend, founder of the specialist luxury consultancy Redscout. "In other businesses, innovation is about making things that are more utilitarian, that make life easier – think transportation, travel, hospitals. But in luxury, you're not solving challenges. Innovation there is at the intersection of scarcity and ingenuity."
Nor is innovation in luxury about wholesale reinvention; better, Disend says, to take one element in a familiar landscape and disrupt it. "You don't want to try too hard, because that will simply alienate and disorient people. Once you go too far, people are confused, and ask, 'How do I wear this?'" But the right change, however minimal it might seem to be at first, can produce radical new ideas.So meet the luxury innovators, five creative forces based around the globe who are reinventing and revitalizing their respective sectors right now. Jack Astor, we like to think, would have approved.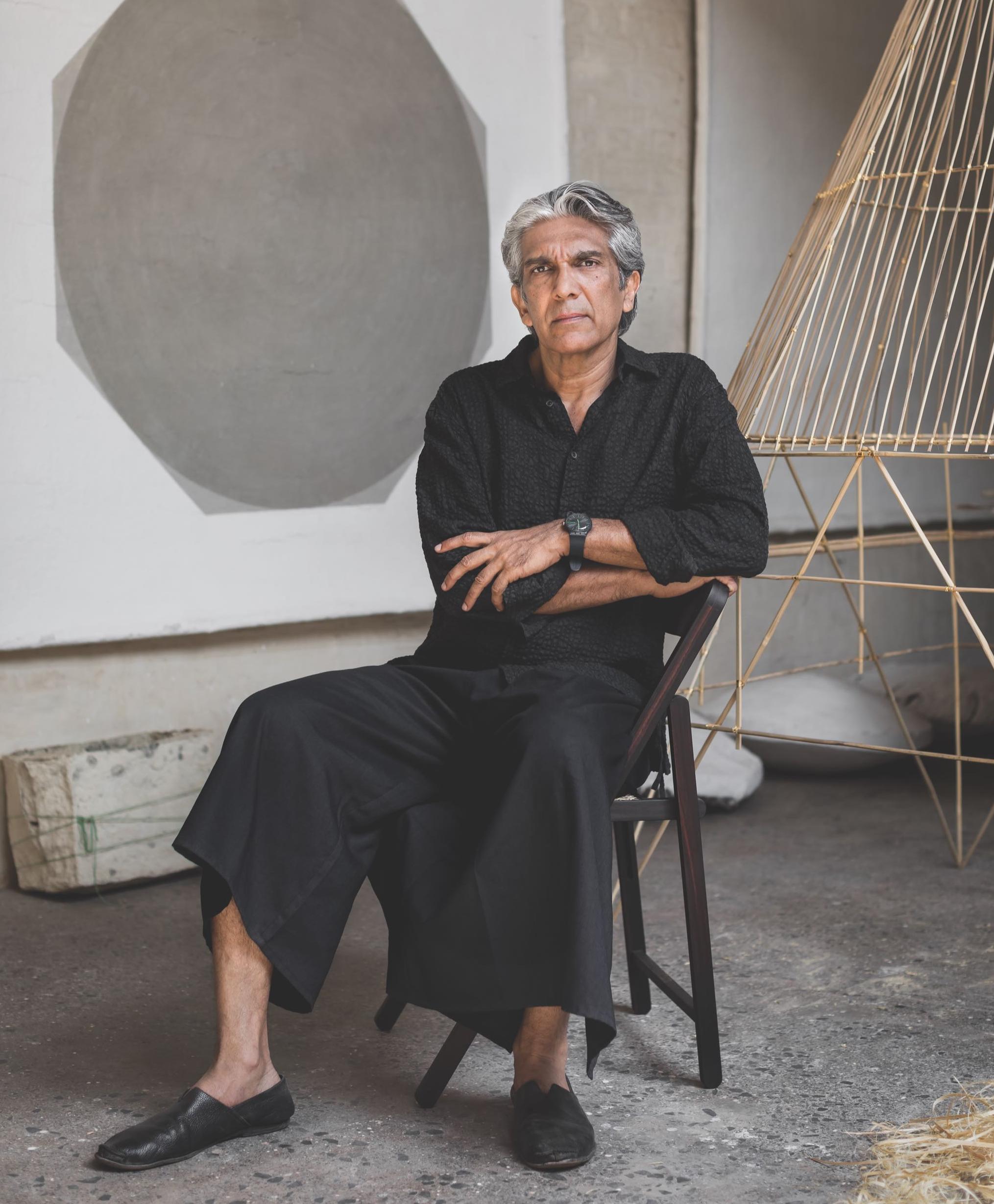 Alexander Wolfe for Kinfolk
"In my studio, there are no catalogs," says architect Bijoy Jain, proudly – meaning that every aspect of each project they take on is created entirely from scratch. Jain can take this approach because the team at his 15-year-old firm, Studio Mumbai – based in that most intoxicating of Indian cities – includes a number of highly skilled craftspeople: carpenters, masons, plumbers. "They don't have degrees or diplomas," he explains, "but they're intimately involved in the concept of a project, in discussions of space, material, weight, mass."
An advocate of localism in design – he uses unlikely materials such as cow dung in a variety of pieces, from daybeds to benches – Jain's emphasis on sustainability happened long before it became today's buzzword. Indeed, he earned the Global Award for Sustainable Architecture in 2009 for his approach to buildings and furniture. Now 55, his first job, after moving to the USA to study architecture in the late 1980s, was in Richard Meier's studio, making models. He didn't stay long, returning to India with no plan other than to work, somehow, and it was during this period that he honed his aesthetic. Rather than drawing on the European architecture that had dominated India in the 20th century, from the British colonial project of Lutyens' New Delhi to the art deco splendors of Mumbai or Le Corbusier's modernist vision for Chandigarh, he looked back to older Indian vernacular traditions, which naturally and pragmatically chimed with his focus on sustainability. "My projects are driven by location: which materials and building techniques are available locally. For me, it's pure economics, and it's easier to do."
Jain's holistic, sustainable approach is attracting international attention, and as Visiting Professor of Architecture at Yale he is also influencing a new generation of young architects. He is undertaking a series of projects in Europe, while a handsome villa he built in Alibag – the coastal resort that wealthy Mumbai residents escape to on weekends – was singled out for praise by The New York Times' T-Style magazine, which declared that "by turning his gaze backward, Bijoy Jain is creating a new architectural language."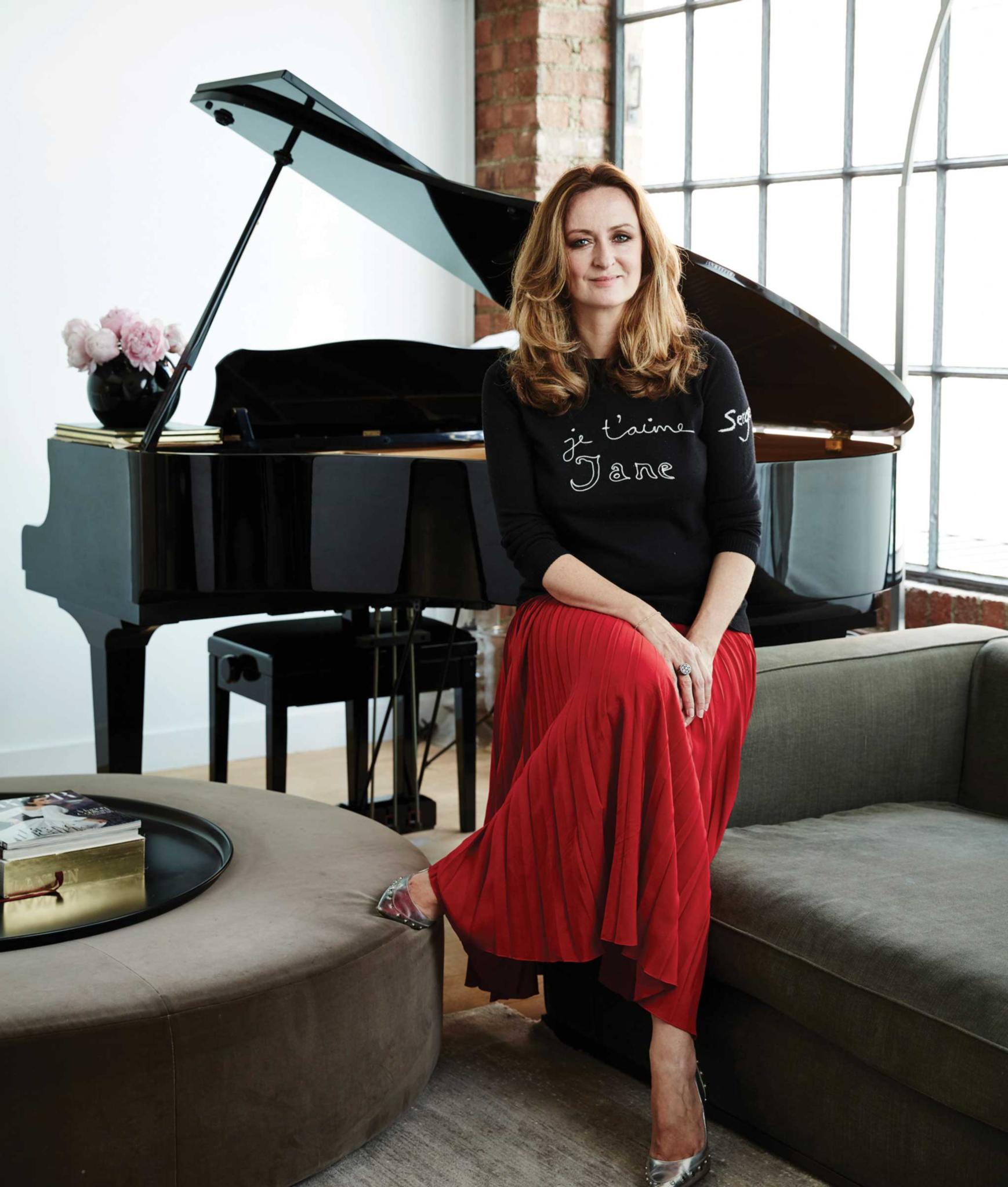 Alun Callender
The idea first struck Lucy Yeomans when she was buying a PS2 console and Harry Potter games for her nephews. Why, she wondered, was there nothing similar aimed at her nieces? "I thought of all the transformative narratives around fashion," she explains. "Forget how that cloak makes Harry invisible – what about the amazing Chanel jacket that makes you feel invincible?"
The longtime editor, a veteran of both Harper's Bazaar UK and Net-a-Porter's glossy, Porter, began mulling an idea. Discovering that 63 percent of mobile gamers are women helped push it further. The result: Drest, a new app that's a hybrid of gaming, Instagram and your favorite glossy magazine. It allows users to dress avatars – of all sizes and ethnicities – in top-tier brands (Stella McCartney, Prada, Burberry and Gucci are all participating). The app is free, but so-called Drest dollars, available for purchase, enable extra functionality – and members get to take part in and vote on styling contests. Plus the real, non-virtual clothes can be bought via Farfetch. Users can also browse other people's pages to gain styling inspiration and interact with each other. "I love the democratic nature of it," says Yeomans. "You can be an accountant sitting in San Francisco and be the next [stylist] Katie Grand."
The app is currently "in beta," – that is, in the testing stage of development – but will launch this spring with further enhancements: custom in-app hair designs by celebrity colorist Josh Wood, plus new, non-gender-specific avatars, for example. Yeomans says it will also eventually expand into menswear. And while the age of her user base is wide, Drest provides a fresh new way for luxury brands to connect with Gen Z, the post-millennial generation seen as wary of such fripperies. Yeomans has already anticipated their concerns: in an attempt to keep the community positive, five per cent of the app's profits are earmarked for women's causes. And after all, virtual dressing rooms and styling games are surely the ultimate in sustainable fashion. "We're talking to the customer before she has made a physical purchase, so she can come into that world of fashion and make choices wisely."
Head of Online Sales, Phillips
Ask Phillips expert Katherine Lukacher to explain just how radically technology has changed the art world and she cites the way remote bids are taken. No longer will collectors hole up in seclusion, primed to make an offer. "You rarely get calls from people at their desks any more," she explains. "You'll hear a dog barking because they're out on the street while they're bidding." The art world has speeded up, changing to meet the needs of global collectors who are constantly on the move. No wonder, then, that the online art market grew 9.8 percent in 2018, to $4.64bn, according the Hiscox Online Art Trade Report. And it's this market that Lukacher, as the 31-year-old head of all online sales for the auction house, aims to dominate. Her age gives her an instinctive grasp of the emerging trends of the digital-first millennial collector.
The daughter of an art historian, Lukacher originally considered that career, too, but was derailed after landing a job as a receptionist at Phillips, where Simon de Pury was head auctioneer at the time. "He brought a sense of acting, of excitement, that I was drawn to. Academia is a little slower," she laughs. From the front desk she moved to the contemporary department, where she worked as a cataloger before co-founding the online sales department in 2014, rapidly earning a reputation as a savvy combination of curator and saleswoman. It was Lukacher who began theming digital auctions, such as "Summer School," an assortment of editions, prints and unique works, broadening the buyer base without sacrificing curatorial clout. "The auction process is bizarre if you don't understand it," she says, "and new buyers can be intimidated. Whereas online is a platform millennials are comfortable with."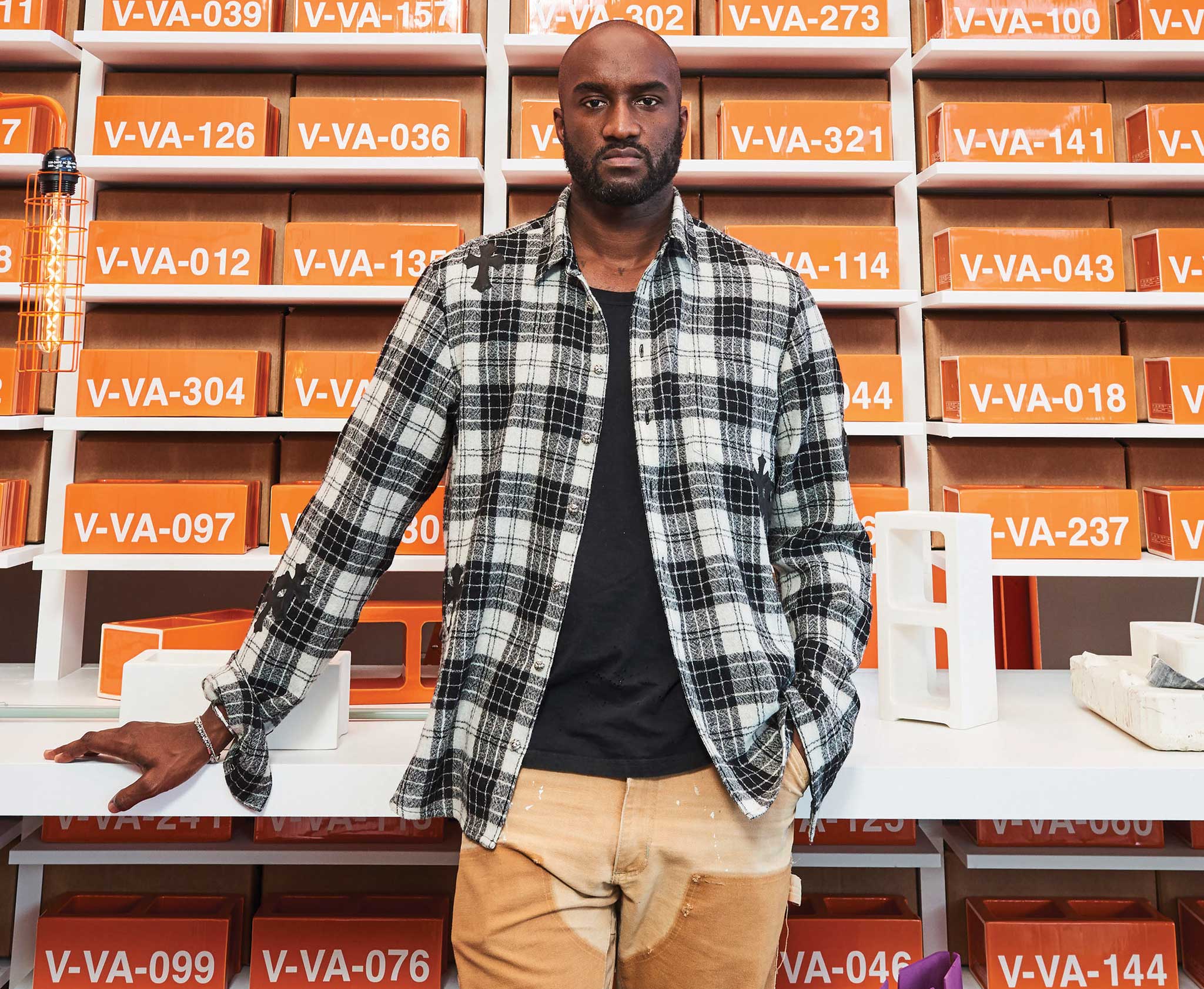 Dean Chalkeley/Guardian/Eyevine
Over the past decade, Virgil Abloh has helped redefine the idea of a designer, infusing this rarefied role with an urge to be both democratic and collaborative. Such boundary-blurring wasn't deliberate. "I never made a conscious decision to be a designer," he shrugs, "I just had an exorbitant amount of ideas." He has also been at the forefront of the trend for designers to work across multiple genres, ranging from mainstream to luxe. Nothing, it seems, is beyond Abloh's creative reach, from Louis Vuitton menswear to Kanye West album covers to IKEA furniture. He's even produced artwork with Takashi Murakami.
For IKEA, Abloh produced both furniture and a redesign of its signature nylon bag, complete with the word "SCULPTURE" on one side (quotation marks, conveying a sense of irony, are an Abloh signature). He even collaborated with one fan of his own label, Off-White, who told the designer that he couldn't afford the t-shirts in his collection. Abloh responded by taking a Sharpie and scribbling on the fan's own t-shirt: THIS IS AN OFF-WHITE T-SHIRT. His most famous partnership, of course, is the most unexpected: in March 2018, he was tapped as artistic director for the entire men's collection from Louis Vuitton, an example of how even the most storied of luxury maisons will deploy a disruptor to stir things up a little and make waves.
Born in Illinois, the 39-year old learned the basics of fashion from his mother, a seamstress, but seemed destined for a career in architecture after graduating from a masters program. He started his first fashion brand, Pyrex Vision, buying deadstock clothing from Champion and Ralph Lauren and screen-printing it with slogans. It was the first expression of the collaborative philosophy that underpins his creativity, known as the "three percent approach" – making something new from an existing product only requires you to change the original by three percent. Though his career is skyrocketing (the holding company for Off-White was bought by Farfetch for $675m last year) Abloh remains humble. "I still feel like I'm an intern," he says, referring to a stint at Fendi in 2009, which involved fetching coffee and earning $500 per week. "I'm figuring things out, but I don't feel accomplished yet."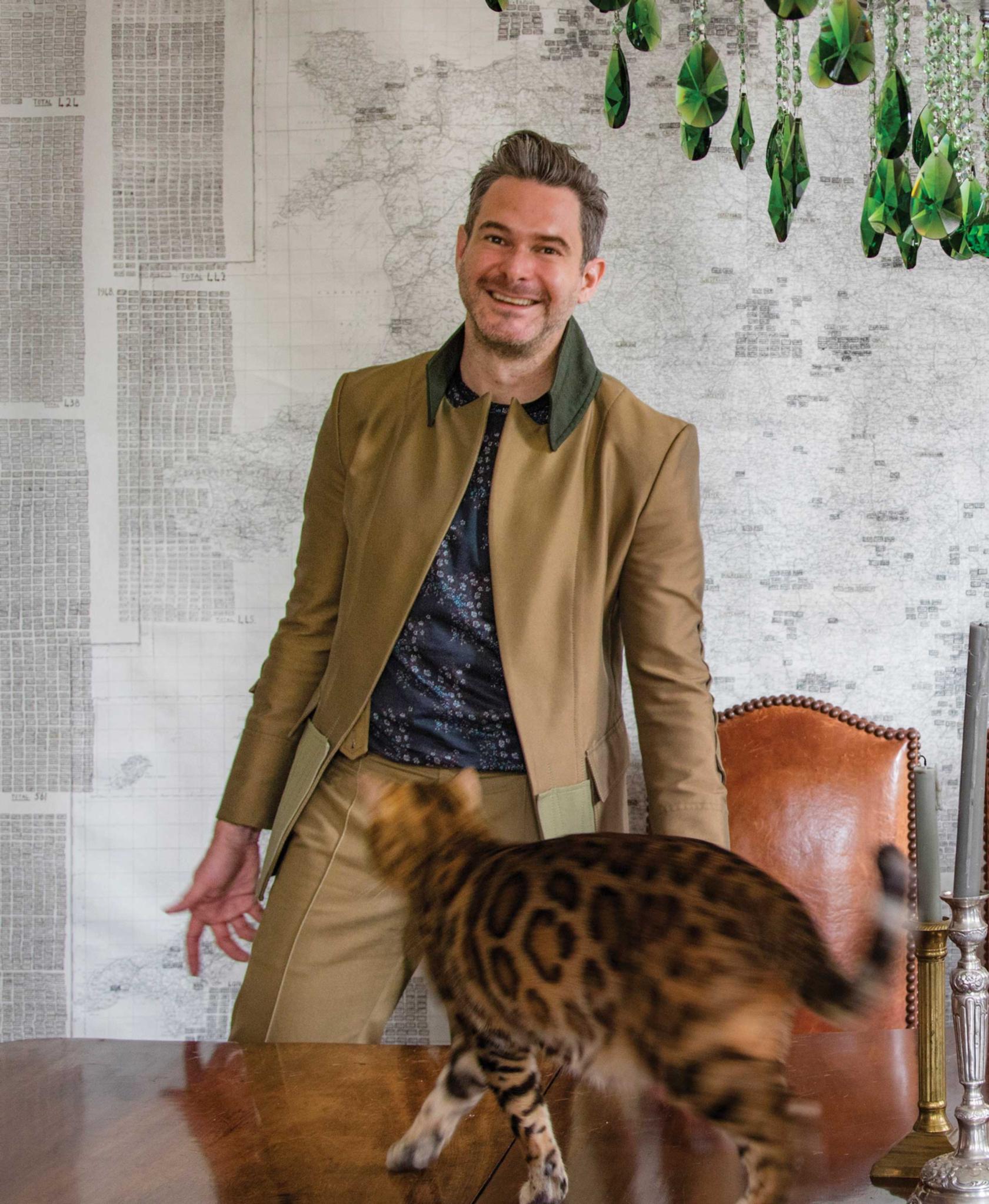 Tony Cenicola/NYT/Redux/Eyevine
Bronson van Wyck's ethos is summed up by the title of his new book, Born to Party, Forced to Work. A scion of one of New York's grand old Dutch clans ("one of those van Wycks," quipped The New York Times. "Perhaps you've driven on their Expressway"), the 45-year-old is the party-planning choice for America's pickiest hosts, with a list of past clients that includes Beyoncé, Madonna and Gwyneth Paltrow, three American presidents (Clinton, Bush Junior, Obama) and institutions such as Christie's and the Whitney. He's no stuffy throwback, though: van Wyck, who founded his firm in 1999, was the first to identify the potential of social media in the events world.
In 2010, before the "influencer" had even been invented, he threw a launch event for a Ferragamo fragrance where he recreated the set on which model Dree Hemingway had been photographed, a bed with satin sheets, and encouraged party-goers to climb on board, romp and share the imagery. He continues to weave shareable elements into every event, and finds his corporate clients the keenest to embrace innovation. "Now we don't just think about the experience of the guest – you're also creating content. How is this going to be perceived and consumed as a story by people who aren't there?"
That said, parties should first and foremost be fun. He emphasizes that there's a responsibility on both host and guest to help a party swing. Good guests should be curious, and sociable – find someone standing alone and go and introduce yourself. "The greatest gift a guest can give a host is to arrive 15 or 20 minutes after the start time," he adds sagely. "That grace period is priceless." Any key, timeless advice for hosts? "Take charge, light candles, and order twice as much ice as you think you'll need."
As much as party planning has changed in the past 20 years, van Wyck is primed for another transformation in the next decade or two: virtual reality. He predicts a new platform will disrupt socializing, much as Netflix has upended traditional movies and TV. "People won't have to leave the comfort of their home as parties will take place in virtual reality." What could be more sustainable? And doubtless, Bronson will be asked to throw the first one.