For many of the world's top chefs, vegetables are no longer mere "sides", as everything from the honest cabbage to the humble potato gets the star treatment. Welcome to the era of "haute veg"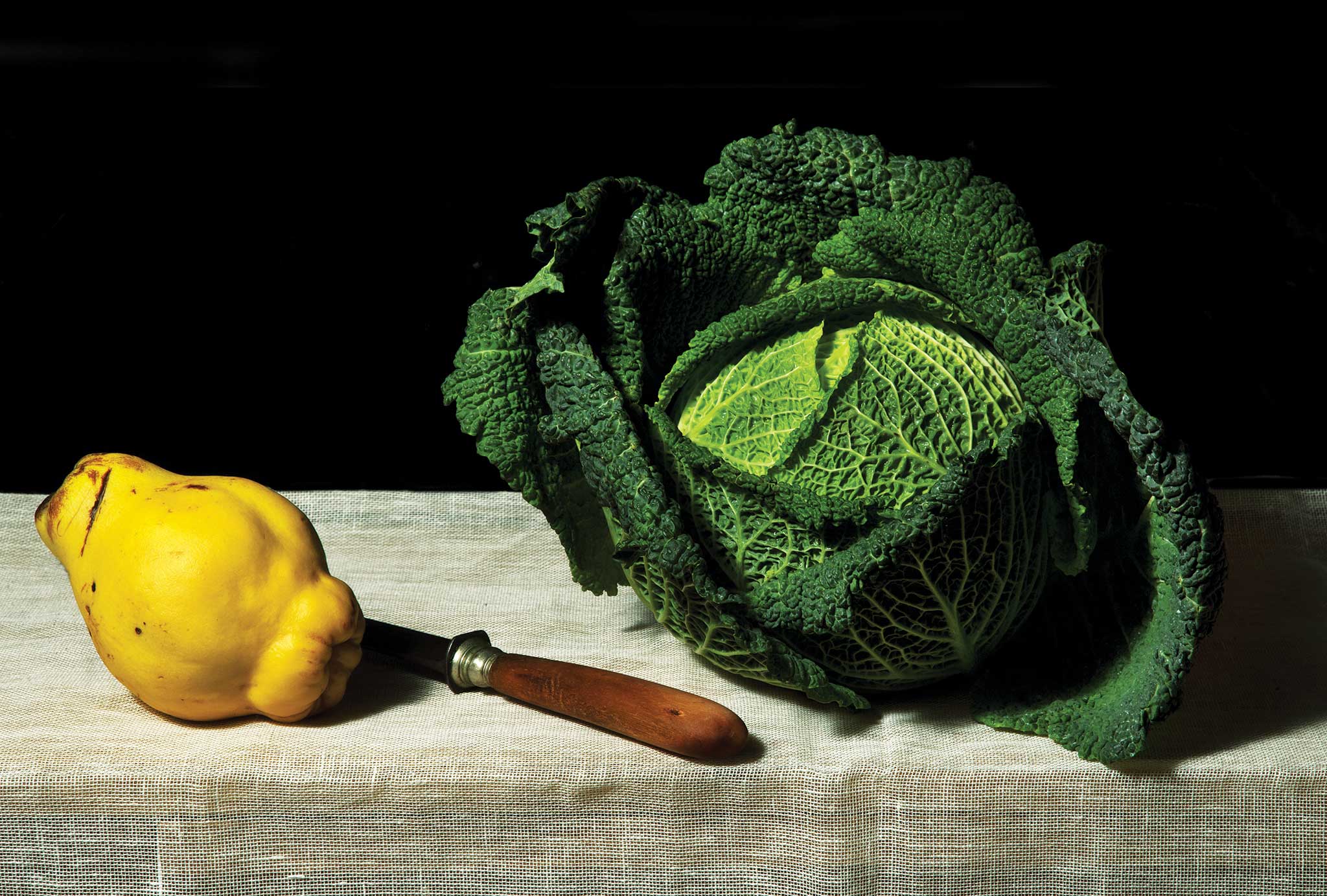 Photo: Romas Foord
For the past two decades, vegetables have played an increasingly prominent role in the world of haute cuisine. A truly global trend, this approach is now to be found throughout Europe as well as on both the east and west coasts of the United States, not to mention Latin America, China and Australia. This is not vegetarianism or veganism in action, as none of the trailblazing chefs who are reinventing cooking with vegetables entirely rule out meat, fish and poultry in their restaurants, but our shifting eating habits, and the tendency to reduce meat in our diets, plus the rise of a "farm to fork" ethos, has undeniably fueled the elevation of vegetables, not to mention the growing creativity poured into cooking them.
This new respect was kick-started back in 2000 by the decision of renowned French chef Alain Passard to eliminate most meat dishes from his famous L'Arpège restaurant in Paris and instead celebrate the humble vegetable. It was a brave move, given that he put at risk his three Michelin stars, but it paid off, thanks to his creative genius and the unsurpassed produce of his three kitchen gardens in northern France. Passard's ability to go above and beyond with his dishes was brought home to me by a gazpacho with moutarde d'Orléans ice cream – never have I experienced a more intense taste of tomato, which was made even more pleasurable by the contrast with the mustard edge of the ice cream. Essentially, he applied the techniques he used for cooking meat and fish to different ways of treating vegetables – braising, smoking, clay-baking – and nurturing a kaleidoscope of flavors that until then had been unimaginable. Typically, in his contrarian way, Passard is gradually bringing dramatic meat cuts and combinations back onto his menu, but it still remains a celebration of vegetable cooking of the highest order.
In the US, the key practitioners of "haute vegetables" are Dan Barber's Blue Hill at Stone Barns in the Hudson Valley, north of New York City, and David Kinch's Manresa, in the San Francisco Bay Area. Both are regions with a strong tradition of farmer's markets and fine local produce. Barber, one of the pioneers of farm-to-table cuisine, doesn't have a menu but asks diners what they like and then concocts a "grazing, pecking and rooting" feast of up to 30 dishes from the restaurant's kitchen garden, fields and greenhouses, as well as pork, lamb and beef from nearby farms. The meal begins with a variety of raw vegetables, which could be as simple as a sprig of fennel or summer squash and sesame seeds. The quality and freshness of the produce is all.
David Kinch, who has three Michelin stars, is famed for the quality of his vegetable creations. His signature dish is an ever-changing "vegetable garden", sometimes comprising leaves and flowers with pesto and lemon puree, while on other occasions it could be bitter and sour leaves with herbs. The reason for the exceptional quality of the vegetables and herbs is that everything is picked on the day from surrounding farms. Kinch has a special relationship with Love Apple Farms in nearby Santa Cruz and there is an informal "seed exchange" program between Kinch and other international chefs, including Alain Passard, René Redzepi (of Noma) and Mauro Colagreco (of Mirazur).
Kitchen gardens are often at the heart of the new approach to vegetables. In England, Raymond Blanc of Le Manoir aux Quat'Saisons in Oxfordshire and Simon Rogan of L'Enclume in Cumbria have both developed wonderful examples. Rogan has a kitchen garden within his 12-acre farm, which supplies most of the herbs, fruits and vegetables used at L'Enclume. Surplus production is either used at his other UK restaurants or pickled, dried or fermented for winter use. Rogan has recently opened one of his Roganic restaurants in Hong Kong – just a stone's throw from The St. Regis Hong Kong – relying on five local farmers to provide all of its vegetables.
Sometimes it's taking the most humble of ingredients and preparing them in the most imaginative of ways that causes a culinary stir. In London, Clare Smyth of Core restaurant has created a celebrated haute cuisine dish based on the potato. It comprises a rectangular Charlotte potato that looks like a dugout canoe, slow-cooked in butter and seaweed with smoked trout and herring roe and fermented potato crisps providing miniature sails.
Despite the more challenging climate, the Nordic countries have also focused on creating outstanding vegetable-based dishes, especially the influential Noma in Copenhagen (which has also had pop-up restaurants in Mexico City, Sydney and Tokyo) and Daniel Berlin in southern Sweden.
At Noma, René Redzepi put Nordic cuisine on the map with his emphasis on time, place and regional produce. Daniel Berlin's eponymous restaurant, deep in the beautiful countryside of southern Sweden, is far less known, though he also possesses two Michelin stars and has an awesome repertoire of subtle but memorable vegetable dishes. One of Berlin's signature dishes is based on a home-grown beet, which is steamed then glazed with blackcurrants and grilled over beech branches before being treated in an emulsion of oxtail fat. Beets also feature on the menu at the other end of Europe, at Mauro Colagreco's Mirazur on the French Riviera – currently the leading restaurant on The World's 50 Best Restaurants list – this time a crapaudine beetroot, which is covered in salt and baked in clay for several hours before being thinly sliced and then mixed with caviar and cream. Colagreco has a superb kitchen garden with 250 varieties of vegetables planted on a hillside right on the Italian border at Menton and he visits the market in Ventimiglia daily.
Across the world, chefs are creating outstanding dishes with vegetables, from restaurants such as Leo in Bogotá to Fu He Hui in Shanghai and Attica in Melbourne. With the rise of farm-to-table cuisine and the influence of the locavore movement, "haute vegetables" have truly arrived.