Whitney Wolfe Herd, entrepreneur, mother and dating app queen, talks modern love, dating – and doing it her way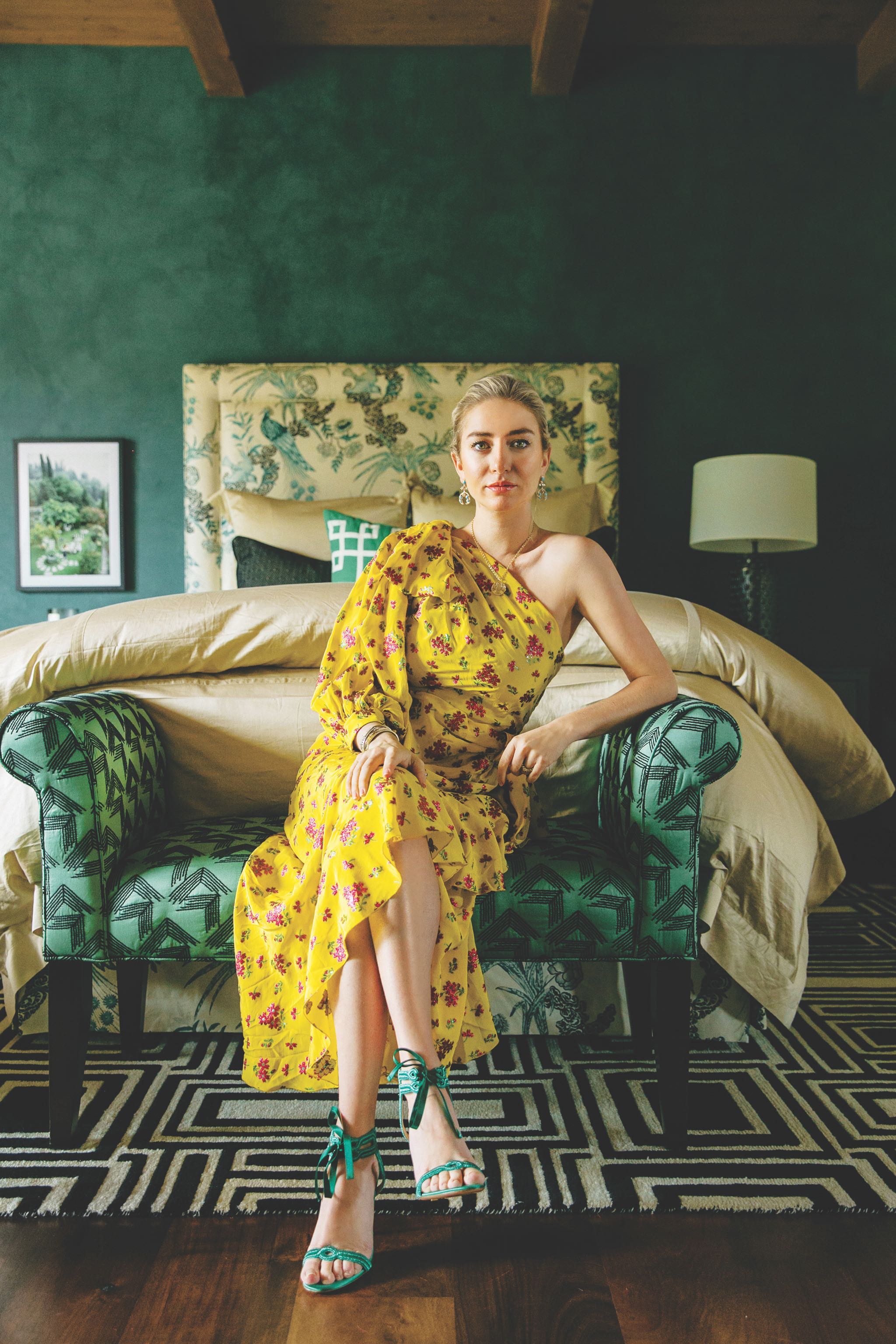 Kristen Kilpatrick
Most people who achieve Whitney Wolfe Herd's level of success would be happy if they managed it over a lifetime. She has co-founded two global dating apps – Tinder, which she set up at the tender age of 22, and Bumble, launched two years later – amassing a personal fortune estimated at $300m. Now CEO not just of Bumble but also of its parent company, MagicLab, which is valued at $3 billion, she has achieved all this while meeting and marrying the love of her life, giving birth to their first child, and remaining the sort of woman you'd be happy to have a giggle with over cocktails. And she's done it all by the age of 30.
"I originally wanted Bumble to be the first and only female social network," explains Wolfe Herd, immaculate in white jeans, white Gucci loafers and a wristful of Cartier bracelets, when we meet in London. "I wanted it to be a place where only women could join, a place for kindness. The tagline was going to be 'compliments are contagious.'"
Instead, the man who is now her business partner, Andrey Andreev, argued that they should set up a dating app. Wolfe Herd was unconvinced – her departure from Tinder had been bruising and acrimonious – but Andreev, founder and CEO of social network Badoo, talked her round. Bumble was born in December 2014 with a mission to encourage both parties to treat each other better. Only women could make the first move, and guns were banned in profile pictures. The idea had come as a response to the dating scenes of both her childhood in socially conservative Salt Lake City, Utah – where her father is a property developer, her mother "just the best mom in the whole wide world, ever" – and of her college years. In the world of love and romance, she says, women were expected to be submissive and wait for the man to make the first move. Many of the adults took the view that girls shouldn't concern themselves with anything much other than waiting to set up home with a nice man who would support them. "I started thinking about my dating, how hopeful it always felt when I was meeting guys, maybe thinking someone at university was cute, but never contacting them first. There was this 'lady' thing, that the woman must wait, that they have to be chased. But who wrote these rules? Why am I not allowed to text him?"
The entire high school prom dating system, she says, was controlled by the boys, with girls simply waiting to be asked. The one exception was the annual Sadie Hawkins dance, when roles were reversed. "It meant that men had to be on their best behavior. They didn't need to be macho and aggressive, they needed to be kind and wait for women to make the first move." Here was the model for her business.
Despite building a fortune from the world of dating apps, Wolfe Herd's own experience has been very different, and she says she has never dated using one. "The funny thing is, no, I haven't used one. I'd played around on them, but never met anyone seriously. But what I had done is make some really good connections – not romantic ones, business connections."
She met her own husband, Michael Herd, the old-fashioned way, through a friend, in 2013. Herd is a restaurateur and heir to a Texan oil company. They married four years later, in a lavish three-day celebration on Italy's Amalfi coast. Everything was bespoke: the bride's couture gowns, embroidered napkins and tables topped with hand-painted tiles, designed by the couple. They planned to use them in the bathrooms of their future children, and on December 9th 2019, Wolfe Herd duly gave birth to their first, a boy named Bobby Lee Herd II.
She's taking the company's full four-month maternity leave, says Bumble's Chief of Staff, Caroline Roche, 27, who I speak to on the phone at the company's Austin, Texas HQ, just a few days after Herd Jr. has arrived in the world. "That's because she wants to set an example that you really can have it all and maintain that work/life balance. The thing about Whitney is that she can handle a lot."
Today, Wolfe Herd is achieving her original vision of a female social network. "Hundreds of thousands of users were saying, 'I've just relocated to a new city, I know no-one,'" she says. "Or, 'I want to get out of law and into tech.' Bumble was a safe, connecting space for them. Men couldn't approach them." In 2016, Bumble BFF launched, followed a year later by Bumble Bizz, for professional networking. Roche, who has been at the company from the start, explains: "We noticed our users were hacking the platform to find friends. People would say on social media that they wished there was a dating app for friends. It was an 'aha' moment for us. If you're traveling alone, maybe on business, it's sometimes hard not to feel a little isolated, so a lot of users are looking for someone to grab a coffee with. They use it socially as much as for networking."
Before her pregnancy, Wolfe Herd described leading an idyllic life outside of work, of paddleboarding in the river that flows past her house, trying to improve her tennis and entertaining friends and family. But surprisingly, she also suffers from "paralyzing" anxiety about almost everything, including flying, which terrifies her, despite the thousands of air miles she clocks up each year.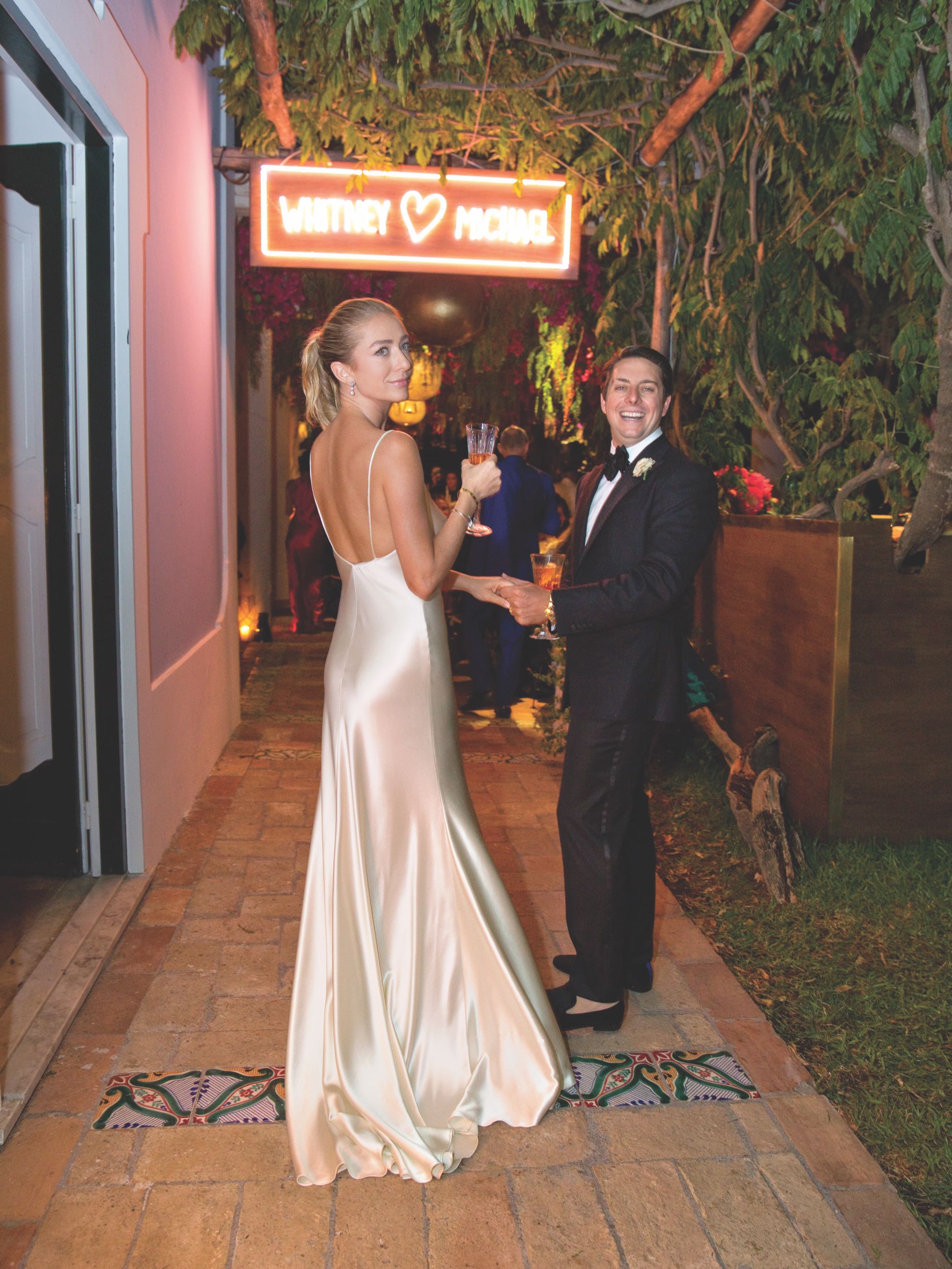 When she returns to work after maternity leave, there will be a lot of traveling in store, as she gets to grips with her new MagicLab role and pushes Bumble forward in its international expansion plans to countries such as India, which have a very different culture of love and marriage. For Wolfe Herd, this is key, because she believes that modern young women in more traditional cultures are crying out for an alternative, less passive, but safe approach to meeting partners.
Wolfe Herd believes that "when women are empowered to speak first, they have a voice and that has an impact on other areas of their life." There's no doubt she's a woman on a mission. "I feel like what I'm doing is quite important," she says, "because human connection is at the root of everything we do. It defines our happiness and health." All power to her.