Address-book secrets from luminaries of the worlds of fashion, jewelry and design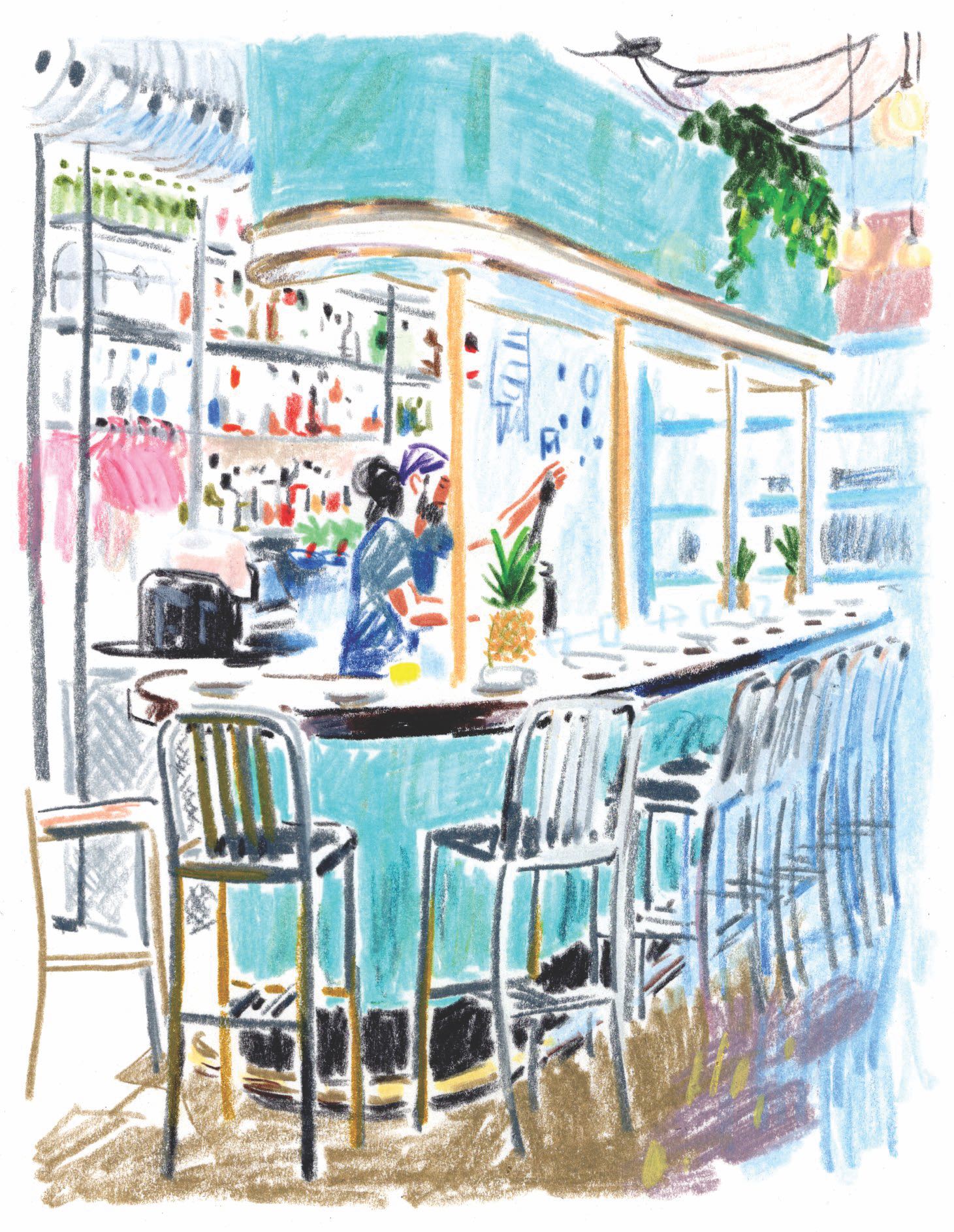 A Caribbean-Asian restaurant in Toronto by Stephan Jost
Patois, 794 Dundas Street West, Toronto
The thing about Toronto is that every neighborhood is very distinct. I live in Little Italy, a 12-minute walk from the Art Gallery of Ontario. My daughter is eight so when my husband and I get to go out for a date we like to go to a restaurant called Patois, which describes itself as "Asian meets Caribbean." The combination works: it's not pretentious, it feels genuine. You don't often think of the Caribbean as a melting pot, but there are strands of immigration from Southeast Asia that stretch back to the 19th century, so there's a strong culinary connection. The restaurant looks unspectacular from the outside, but there's always a line. Inside, it's very multi-generational: you'll find a grandmother with a two-year-old – and every family member between. There are always a lot of dates going on, and it's really loud, but in a good way; people are just enjoying themselves. The staff are super and the cocktails are great, too. They do a rum punch and a hibiscus negroni that I love. The menu has a lot of small plates, and they do a thing called "The Whole Shebang," which is literally everything on the menu. It just comes out – you're not really ordering so it feels like being at home, where food just arrives. The fried chicken is a personal favorite. They serve it with this Sriracha hot sauce that's supersweet Caribbean contrasted with the spicy, fermented flavors of Asia. Ah, it's so good.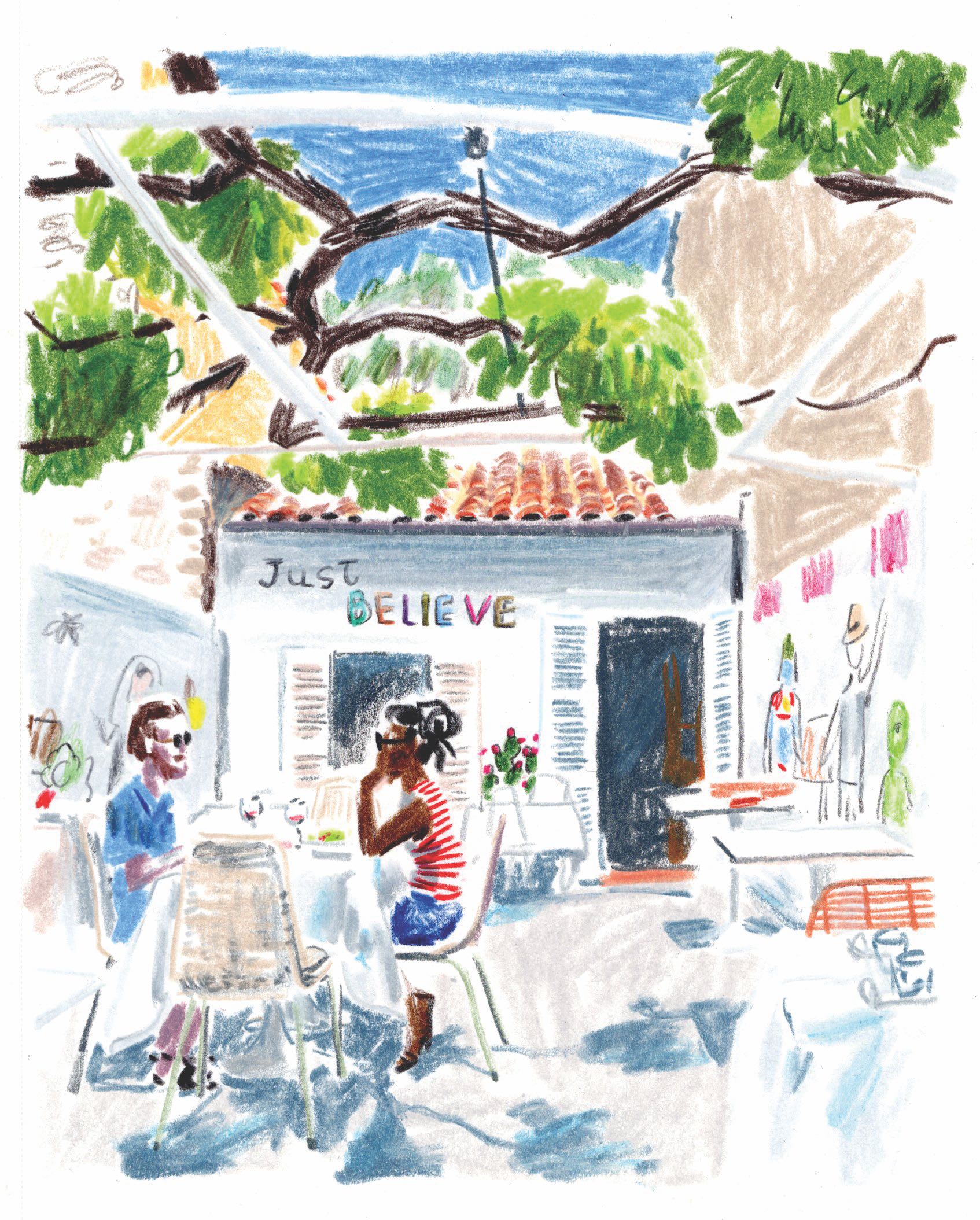 A superb village restaurant in Mallorca by Monica Vinader
Ca Na Toneta, Horitzó 21, Caimari, Mallorca
I've been going to Mallorca for summer breaks for years now, and because we're foodies we're always looking for fun places to go and eat. The second time we went to Mallorca we got friendly with a local chef and started picking his brains about where else we should go to eat on the island – the great thing about Mallorca is that it's relatively small, so you can drive pretty much anywhere. The chef told us about this restaurant called Ca Na Toneta. It's a little place, just three houses, run by the Solivellas sisters in a tiny village called Caimari, which is in the foothills of the Serra de Tramuntana, the spine-like mountain range in the north of the island. It's absolutely not a Michelin-star kind of place, which is what I love about it. It's more like walking into a home, only with a tiny bar that serves great mojitos, and a series of dishes that just arrive at your table. You don't choose, which I also like. It's charming, of course, but more than that, the food is absolutely gorgeous, and what Spaniards call "zero km." In other words, it has been sourced very locally indeed. My favorite dishes are the coca, which is a bit like bruschetta, or anything with Negre Mallorquí (Mallorcan black pig), which is always really delicious. We go every time we're in Mallorca.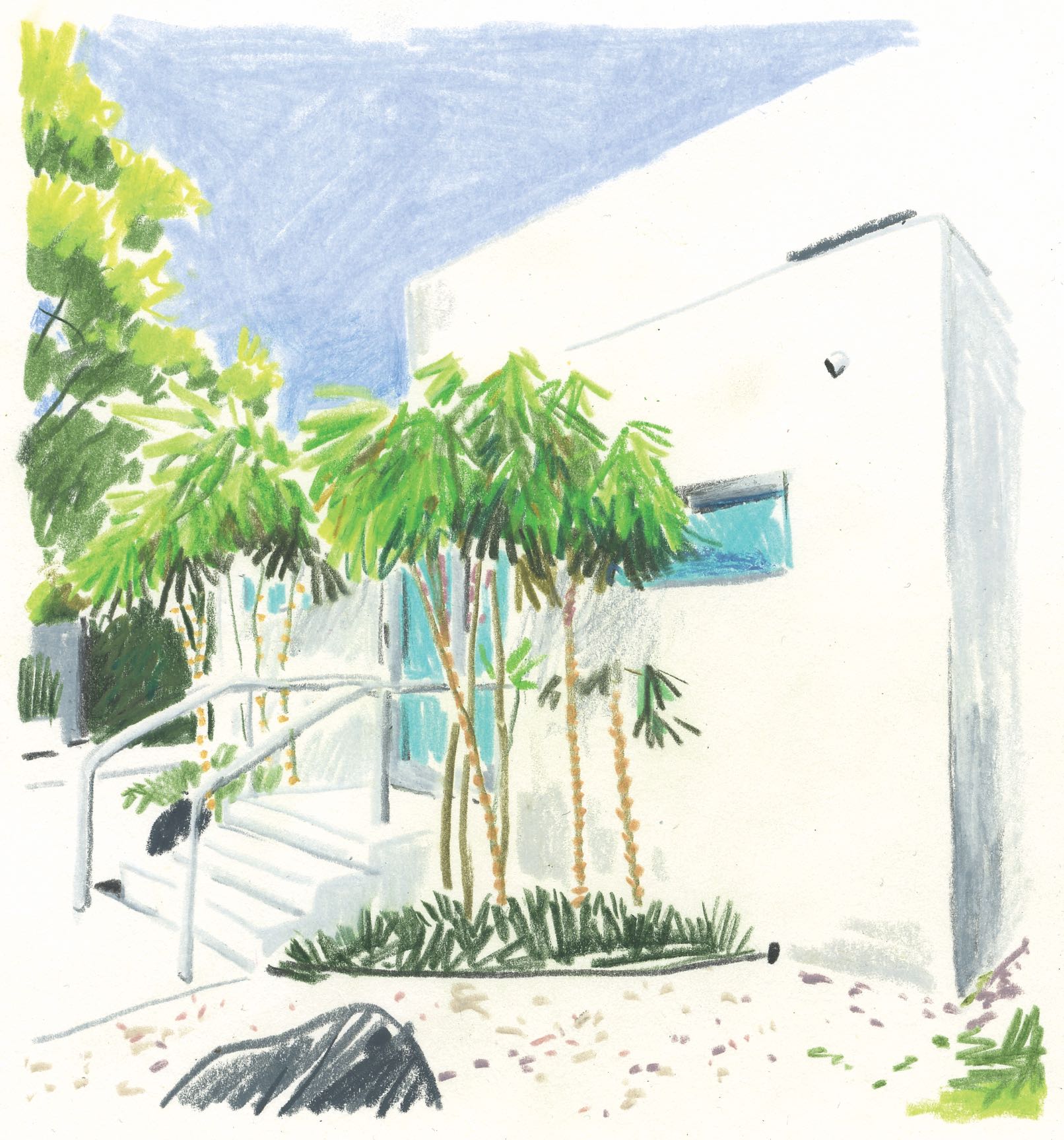 A vintage fashion museum in Miami by Barbara Hulanicki
Parodi Costume Collection, 276 NE 27th Street, Miami
Parodi Costume Collection is run by a wonderful Spanish lady called Francisca Parodi who came to Miami in the 1960s, when so many of us started coming to the city. She was an incredible seamstress and specialized in mending and restoring vintage clothing. As her collection grew, and people came to hear about her work, her son and daughter developed her atelier into a more formal museum, which I go to again and again for inspiration. I first discovered it after reading about it online and I've been going there ever since, for many years. It's truly magical; I've taken people from the fashion colleges and they're always just drooling. It's got thousands of pieces spanning the period from the mid-1800s to the late 20th century. There's so much beautiful 1950s couture, by the likes of Dior, Givenchy and Balenciaga, that's really evocative of the glamorous feeling of the era. The museum is housed in a typical Miami-style house on Biscayne Boulevard and the space is lovely. They've done it so well – it's just an adorable place to visit. Francisca will go through her entire collection with you, talking about each piece – usually with her children translating – explaining in detail what she's done to each garment and its significance. It's a very genuine, intimate and authentic experience. Vintage fashion has become a real luxury today. It's a specialist collector's thing now – everything is rarefied, picked, chosen, mended – and because it's so scarce, something like this is really special.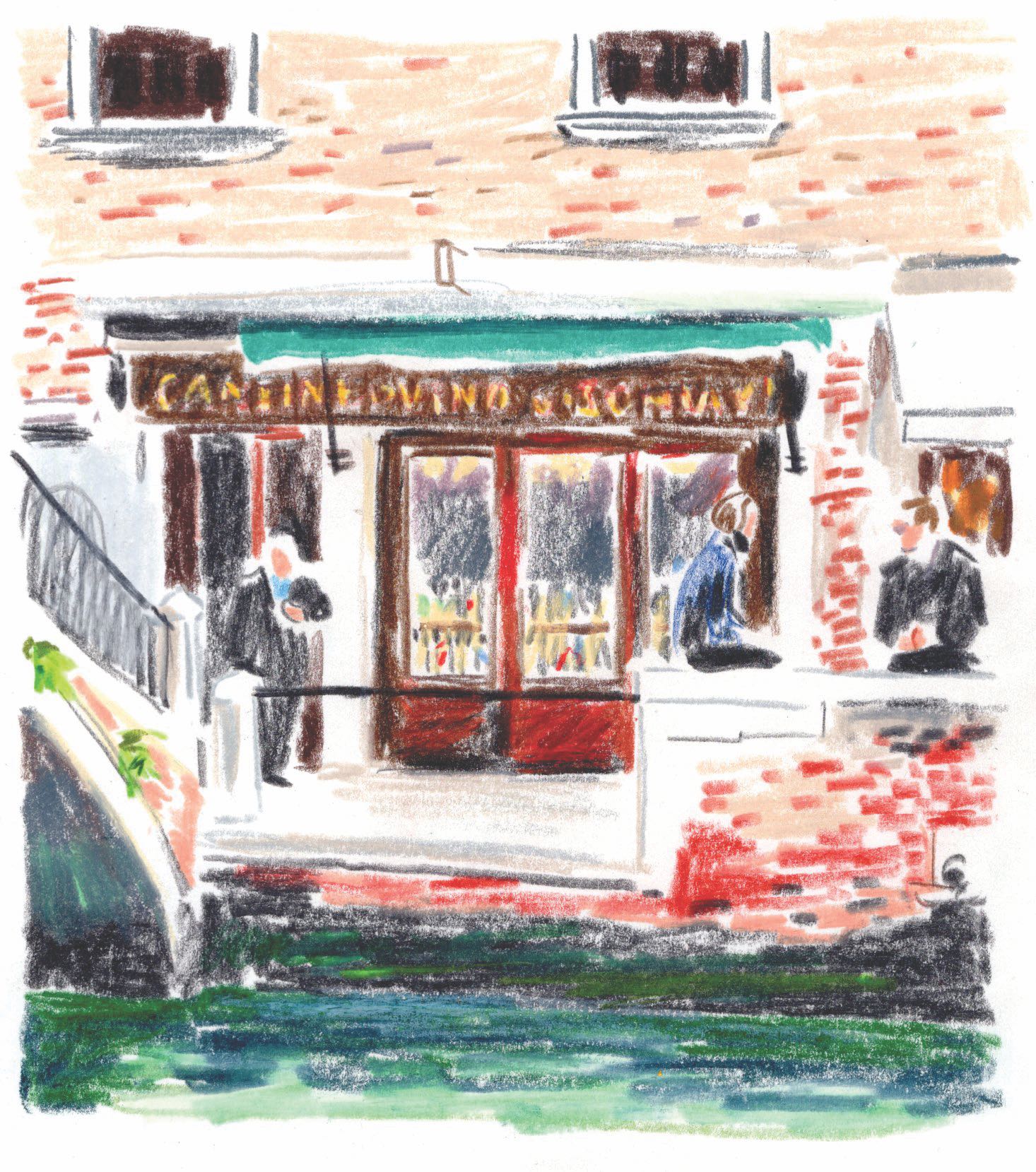 A traditional wine bar in Venice by Adriano Berengo
Cantine del Vino già Schiavi, Fondamenta Nani 992, Dorsoduro, Venice
Every time I return to Venice it's like a new honeymoon. Venice isn't a place you respond to in half-measures; you love it or hate it. It's more difficult to find the authentic places these days, but there are still a few I go to where you can still enjoy the atmosphere of the old times. In Venice, like in Barcelona, you always used to have a quick lunch of tapas – here they call it cicchetti – consisting of round bread topped with cheese, fish, squid, shrimps, etc. It's a tradition we're gradually losing, but then you meet people like the Schiavi family, who are keeping the tradition alive. There's always this fantastic tiny lady at the front, behind the glass counter, where she displays a variety of the cicchetti. She also wrote a beautiful book in which she explains her technique – using ingredients from the past but creating something new and contemporary with them. The two sons are always there too, smiling at you as you come in, ready to hand you a cicchetto and a really good glass of wine. It's a bar but it's also a store – they have an immense variety of wines. If you want to find a really good bottle of wine, go to Schiavi.